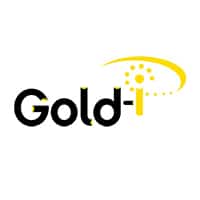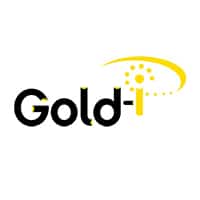 Gold-I has over 11 years of experience working with the financial market. The company's focus is providing financial solutions to Forex Brokers. Today Gold-I has customers in more than 30 countries and more than a…
VPS Hosting: How to Find the Best Provider? 
---
We all can admit that this type of trading is quite simple. It is a crucial ability to stay online while you are trading. Institutional traders pay sizable commissions to site their trading engines in close proximity to the trading engines where they derive their news trades.
To trade without latency and other complications, traders need a computer that operates 24/7 and is reliably connected online. A VPS is the only solution that ensures your computer is always connected to high-speed internet. Since everything is virtualized, you do not have to worry about the traditional hardware issues that would otherwise hinder trading.
These issues can frustrate forex traders, especially when the market is volatile. Forex trading with VPS hosting is the surest way to stay on your trading account for as long as you want. So, you and your consumers will not lose this connection.
Forex VPS: what does it mean?
VPS stands for a virtual private server, which can host its own copy of an operating system that can be accessed from practically any other computer. This is very similar to web hosting servers that store all the data (text, photos, videos, music, etc.) for a particular website that can be viewed from any desktop or laptop with an internet connection, except that a VPS actually hosts a copy of your machine.
VPS hosting has been developed to make the best of both worlds, the most favorable components of shared hosting and dedicated hosting services, placing the website on a server that also has other sites running on it, the only difference being that there are few sites per server. A technology known as virtualization is used to classify a VPS center. We have collected the key aspects below.
Hosting your site on your personal server
VP Server gives you that extra space to run some activities without interference from any neighboring website. It serves as your personal room in a much bigger house. For example, if you want to have a dedicated IP address, a dedicated server, or anything like that, a virtual private server gives you the privilege to explore your options without interruption.
Increased file storage
Depending on the company providing you with hosting services, you have the option to increase the storage of your plan. Using a VPS provider, you can choose one of the most suitable and budget-friendly VPS plans. You can also boost your operating system for more functionality. and all these come at a low plan price.
How can it be used in Forex?
A VPS can be a good option for a forex trader who would like to keep his mechanical system running and ready to take trade signals while the markets are open, without having to keep his eyes glued to the screen at all times or even leaving his PC or laptop on the entire time.
Another practical reason to use a VPS is the ability to access it remotely, which is beneficial for forex traders who travel frequently or would like to check on their account and trading system from anywhere and through almost any device. Not all brokers offer mobile trading platforms or web-based ones, but having a VPS can allow you to manage your account just as you would on your usual trading desk.
Forex VPS and the way it operates
Forex VP Server is a straightforward idea. While new traders are looking for an easy way to trade and cash out big time, more experienced and expert traders are looking for more comfortable and easier ways to keep Forex servers active and their trades on.
Forex VPS is a service that helps traders to deploy their expert advisors on a dedicated server that will be active 24/7 without interruptions, independently from the trader's own computer, and without any efforts from the trader's side. VPS hosting firms usually charge from $5 to $99 per month (depending on the server's features and the company's greed). If you have a working MT4, installing it on a VPS is always better than on your home laptop. When an EA is running from your home or office PC, there is always a chance for some unexpected problems.
For experienced traders, it is more about getting the best VPS for trading so that they can be online continually to monitor the upcoming trends. With VPS, you have the ability to set up and use software such as trading robots as quickly as you use them on regular computers.
What are the key advantages?
There are two main advantages of using VPS hosting: cost and flexibility.
When it comes to hosting, these products offer an appealing upgrade to shared hosting solutions. Since you get access to your own server, you do not have to compete with others for bandwidth and storage. Even better, as VPS is virtual, we can run several on one physical machine, allowing us to offer significantly lower prices compared to what it would cost you to rent a physical server.
The second advantage of VPS providers is flexibility. Since virtual platforms are software-based, we can easily change parameters such as bandwidth and storage.
This flexibility is beneficial for small and medium companies that are still growing. Instead of having to pay for resources you may need in the future, you can sign up for a plan that meets your present needs and scale up when necessary.
How to reduce slippage via VPS?
While VPS hosting provides traders with numerous benefits, the primary function VPS plays in Forex trading is to reduce latency and slippage. Without VPS, executed orders may be delayed enough for the pips to slip just a fraction of a few points. That slippage, regardless of whether it is small or large, costs traders money. When coupled with the unpredictability of the market, slippage becomes a serious consideration that must be addressed. The critical solution is to prevent latency, which ensures orders are transmitted as soon as they are sent. By investing in VPS for online trading, you not only keep your deals secure but also increase the likelihood of achieving the quotes you want.
Which Forex VPS should you choose?
Which VPS you choose will depend on your current needs. Our Windows VPS plans offer an assortment of bandwidth and storage space options, all with access to enough processing power and RAM to run your server. By working out exactly what you need, you can buy a Windows VPS solution that works for you.
Our customer support staff is always on hand to help you choose the plan that fits your needs. We will take into consideration your current operational capacity as well as what your future needs may be. Our team will work closely with you to ensure you get the best quality Windows VPS hosting service, which will grow along with your business.
Is it dangerous to host my account and my expert advisors on a VPS?
There are certainly some risks involved if you deal with a shady or unprofessional VPS provider. Although it is impossible for the VPS operator to steal funds from your Forex trading account, they could copy your strategy or your expert advisor. Poor quality VPS could also result in significant deterioration of your trading performance. However, when working with an excellent professional VPS provider, your trading account and robots become much safer than they can ever be on your home PC.
Online trading today
With no delays and with quick approval times for your new Forex VPS server, you can be up and running in just 15 minutes. That means live trading on your unique trading platforms the same day you signed up. So, it is one of the best alternatives accessible in the financial industry.~
For the convenience of service and fast setups, with pre-built templates to get you started. So, find a provider today, and your Forex VPS can go live in a matter of hours.
Uptime all the time
We understand that uptime is an essential thing to have when it comes to Forex and cryptocurrency trading, which is available 24/7. So customer support should be available at any time. Also, consider whether it's easy to contact them. A quick answer from a company can give you an idea of the type of customer service they provide and average wait times.
Check out if the service supports a global community in the best way possible and it is ready to help you, regardless of which language you speak. So, there will be no need for a third-party app or site due to this language barrier.
High-security level
Do not forget that the safety of your funds, by and large, rests on your shoulders. So, you should not overlook the security of any provider. If it is possible, please, take some extra steps to level up security.
Be very mindful of the fact that the companies have full access to all information. So, they have to assure the safety of your account information.
Why is Forex VPS hosting right for you?
Check out the following reasons and consider if Forex trading on a virtual private network instead of utilizing regular hardware may be suitable for you.
With the use of Forex VPS hosting, you can access your virtual platform by using a network connection. This allows you to trade very simply from anywhere and at any time.
When you automate your trading, the trades will automatically continue without electricity outages. Automated systems do not require consistent monitoring.
The virtual private environment includes Forex hosting and a robust level secure platform, managed services checked by technicians to ensure the quality of functionalities and uptime. Additionally, it contains the backup system and antivirus system to keep your Forex server both safe and secure.
Use a virtual private network for rapid trade compared to your computer hardware. This can happen due to the virtual network being used to transmit orders more quickly, and it also reduces delays and slippage.
Summary
Although there are benefits of having a Forex VPS but note that having a VPS is a "nice to have" feature, not a must-have." If you opt to have it, you can add a recurring cost to your pocket.
So do your calculations first before availing of a VPS service. If it fits in your monthly, then only move ahead. There's no reason to spend any more money than you make since this will become a monthly expense for your Forex trading business if you choose to do it.
I hope you like this article. Let us know your thoughts, feedback, or if you need any help regarding VPS hosting provider, we are happy to assist you in the best way possible.
What is Finarm?
It is a comprehensive financial platform that is accessed by thousands of brokers all over the world. Finarm has no analogs now, and it is the best website both for brokers and providers. You can find a service quickly and easily for a cryptocurrency or Forex brokerage company, as well as provide ultimate solutions for your target audience.
The site makes collaboration between brokers and providers a simple process. It offers a listing with a wide range of providers with detailed reviews and comments from their customers. Finding a provider quickly and easily for a cryptocurrency or Forex brokerage company has been streamlined through Finarm. You will find the most suitable provider among top companies:
Legal help;
Financial service;
Broker setup;
Marketing;
Software solutions.
In addition, there are upcoming events in the financial and blockchain spheres, the biggest news, and helpful articles.
Key benefits
Here are the key advantages that Finarm can provide to your business. Take a look at them:
The latest information. It does the hard work for you: its objective research keeps you up to date with the latest offerings from reliable providers.
Less work is required. As the choice of providers grows, the amount of research required also grows. Finarm shortens the time needed to find a company relevant to your business needs.
A vast range of providers. Its aim is to provide complete market coverage, keep you as informed as possible, and help you with making the right decision.
All things are under control. Describe your business only once and exclusively to those providers that match your requirements.
Quick and effective. Use our searching tools and find a service in a flash.
Great customer support. Finarm supports its community in the best way possible. Its team is ready to help you with everything regarding the search and pick up the best offer for your business.
How it works
Just imagine, only three easy steps are needed to find the best provider on Finarm:
Select a service.
Customize your search. Take into consideration all the necessary details about your company, available budget, and needed options. So, you will be able to find a provider from a shortlist, accessible on Finarm.
Make a decision. Check out its review, comments from customers, and finally, contact the company. Finarm.com will connect you and the provider, so you will be able to get the service needed for your business.