Complete Guidance
Following the development of social networks, a new trend has emerged in the field of online brokering, called community trading. It is an online grouping of a community interested in the same subject, namely mirror trading, and which thus bases its trading decisions mainly, or even solely, on the places taken by other brokers.
The great benefit is that there is no longer any need to learn how to do fundamental or technical analyzes to develop your trading ideas since you just have to duplicate what successful traders do to win on the stock market.
Social trading is associated with a variety of online trading networks, a mix between traditional social networks and recent mirror trading venues.

How does social trading work?
Social trading is all about creating quick access to financial markets, allowing new and experienced traders to share their strategies and copy each other's orders. It has also become much easier to become a social trader thanks to new technologies and advanced platforms. You can use a full trade copying platform or just adopt certain elements of this practice.
Some traders prefer to use a fully integrated mirror trader platform that makes sharing trading strategies much easier with the "copy investing" or "mirror investing" feature. Much like a social media platform, a social trader can choose to "subscribe" to another trader's channel whose positions will be broadcast live, with the option to copy their trades. If Trader A executes an order, Trader B would then automatically execute the same order.
Experienced traders who share their strategies are often rewarded with money and status: social trading networks often have a ranking of top traders based on their popularity and success rate.
Traders can also utilize the principles of social trading while maintaining control over their trades using signals and indicators. By analyzing market sentiment and the activity of other traders, social trading can help confirm other forms of analysis.
The characteristics of social trading activity
The social broker community is distinguished by an intensive interchange of information regarding trading accounts and collaboration. Data exchange refers to the open flow of information between investors and their social trader tools. Online trading systems that feature the fastest copier service can do this by displaying traders' activities in real-time.
Cooperative investing: community trading allows people to work together in groups to function in the market collaboratively by pooling cash, allocating research tasks, or even exchanging information.
Community trading: a trading tool in its own right
For many users, community trading has become a decision-making tool in its own right, on the same level as fundamental or technical analysis. This is why some online brokers have decided to set up social trader tools directly from their trading platform to use social trading as a real decision-making tool.
Thanks to this new type of information, a novice social trader can watch the ranking of traders and identify the best performers. He can thus decide to imitate the trading strategy. On some online trading platforms, it is even possible to set up a fully automated trading system to be able to replicate the decisions of a social trader deemed more experienced or more profitable. This feature is much easier than learning to program and build computer algorithms.
To respect the principle of diversification and reduce risk, some investors consist of portfolios of traders with varied profiles and strategies.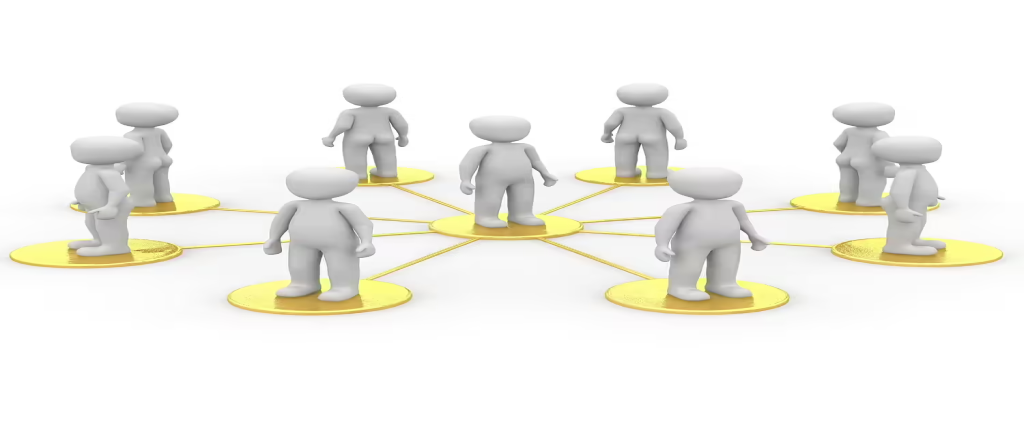 The 4 advantages of community trading
Social trading: a constant flow of data
Internet users now have new easy-to-use interfaces at their disposal, which require very little technical knowledge.
Dedicated platforms where many users can interact, exchange ideas or information, share copy trades, and contribute to discussions on strategies or stock market trends before investing, as well as use provided social trader tools to enhance the chance to succeed.
This is why social trading is often perceived as a social network since it is based on a permanent exchange of information.
The popularity of social trading comes from the real-time availability of reliable information. The search time for opportunities is therefore reduced, as these are freely accessible and often centralized on the platform.
Belonging to a social trader society
The management of his trading account, capital, the execution of online orders, the emotions linked to trading: the social trader practices a solitary activity, often at home, in front of his work tool: a screen, several in the best case.
That trading is practiced full-time, in additional income mode; whether amateur or seasoned, these online interactions, via community trading, allow the social trader the opportunity to overcome his loneliness and work in an atmosphere that is intended to be friendly due to the convergence of shared trading interests of individuals.
Participating in a community means practicing collaborative work before investing, thanks to the interaction with the social trader community from all over the world.
Social trading: a tool in its own right
Investors traditionally use the tools offered by technical analysis, supplemented by certain fundamental data, as well as "news" related to current events, to make their decisions and hold their positions.
As the impact of international economic and geopolitical news can strongly influence the stock markets, many traders, especially beginners, are turning to social trader tools to invest in the stock market despite themselves and to minimize the risk of loss.
Traders can now use "social, financial analysis", in which they can participate within these "virtual trading rooms", together with "social trader tools".
Followers of social trading elevate it to the same level as technical or fundamental analysis by following the trading accounts connected and using trade copier platforms.
A skills development accelerator
Certain precautions remain in order: the investment market in the financial markets remains a risky activity which requires control and strategy.
And the practice of trading is more delicate, especially in real mode. It is very effective to "learn on the job". Any social trader – novice, amateur, independent, can share their positions through the web. And the analysis of the proposals (or signals) of more experienced traders allows us to better understand their decisions, identify their most effective actions, and learn from what worked/did not work.
Thus, one of the advantages of community trading is to allow novice investors to invest in the stock market without advanced financial knowledge: open a position, close a position, choose your instrument, assess the level of risk, manage your money management, etc. So many social trader tools exist nowadays that will allow investment advice.
Being part of a virtual copy trading room where people share their trading accounts and experiences, therefore, makes it possible to apprehend "live" strategies according to market movements.
The know-how and experience of the shared community make it possible to better apply the various theoretical training courses followed and provide beginners with an excellent way to learn the tricks of the market: assets deemed to be riskier, mastery of the leverage effect, specifications of this or that instrument.
The interaction goes even further since a member of the community can easily get in touch with the social trader who shares his positions in order to ask him questions about his strategy, his trading method, etc.
Social Trader Tools Review – The Best Trade Copier?
These days traders are taking on more trading styles, more trading accounts, and more prop firm funding leading to a lot of hassles when it comes to handling all of the existing trading accounts and open positions. Mismanagement of open deals is one of the leading causes of forex losses, costing traders millions of dollars per day. This is where the trade copier comes in.
Here, we will look at top social trader tools, a tool for copy trades, risk management, and reverse copying. We'll go over anything you should know before joining up.
Best overall – eToro
Because of the variety of services available, eToro is one of the greatest social trader tools. Traditional assets such as stocks and FX can be traded with cryptocurrencies, indices, and ETFs. Using this trade copier is completely free. You only need to register to begin using it, and it's simple to duplicate each deal directly to your eToro account.
One of the most popular features on the eToro platform, CopyTrader, gives you the ability to watch real traders in real-time and copy their trades automatically. Whenever he concludes or enters, you conclude exactly the same.
Whether you're new to the basics of the science or just don't have the time to watch specific markets, you can now easily leverage the knowledge, skills, and experience of other traders. Thanks to one of the most popular social trade tools, you can automatically copy the most successful trading accounts, duplicating their trading activities in your own portfolio.
For beginners – Zulutrade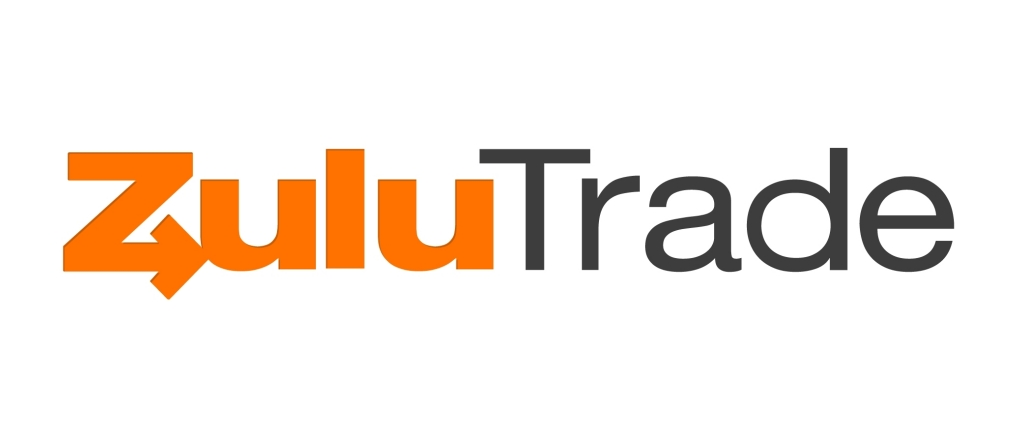 Zulutrade is ideal for novice social traders who have never utilized social trading before and want to test out social trader tools. It only focuses on social trading and does not provide brokerage services. It does, however, have agreements with several renowned brokers via whom you may place your copied transactions.
The trade copier ranks traders based on how much profit they produce using a unique algorithm. Before following or replicating trades, you may look for top-rated traders and evaluate data. When you copy a trader, you may establish risk parameters, and the entire process is automated.
Zulutrade is completely free to use. However, it does offer a profit-sharing account for $30 each month.
For experienced traders – Naga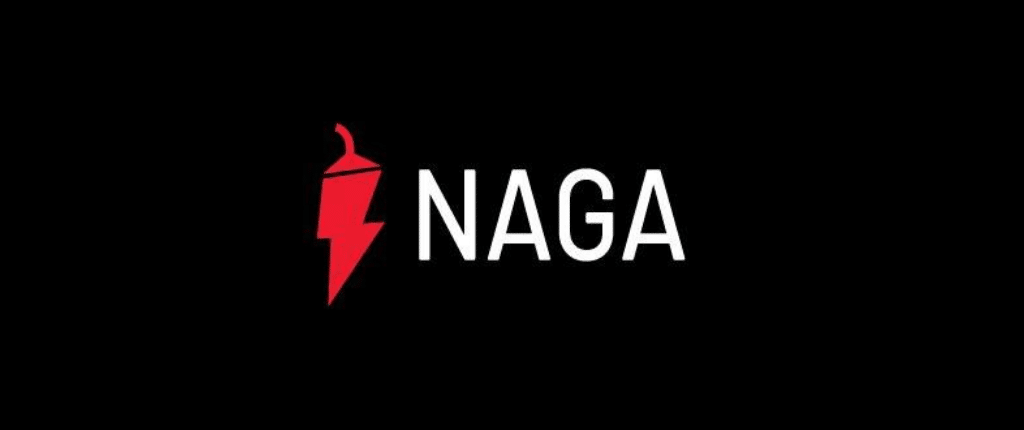 Because of the variety of assets offered, Naga is the ideal unique software for an experienced social trader. You may trade forex, equities, commodities, ETFs, indices, and cryptocurrencies with this particular trade copier.
Naga operates its own social investing platform, Autocopy. The auto-copy includes a scoreboard that allows anybody to quickly locate the top-performing traders on the network and duplicate their trades with a few clicks.
The Trade copier charges a fixed cost of $0.50 for each duplicated trade. Experienced social traders who want to profit from their own deals might get fast payments when they are duplicated.
Alternative social trading services
Social trader tools
Hosted in the cloud 24/7 without the inconvenience of a VPS, you may duplicate trades to an unlimited number of trading accounts and much more. With Social Trader Tools, you may manage an infinite number of MT4 accounts from any MT4 broker from a single platform. There is no need for any additional software, sophisticated installations, or VPS servers. Trade copying is the main function of Social Trader Tools.
With an average replication speed of 50ms, our trade copier is the quickest on the market. You can set up trade copiers after your accounts are linked to the platform.
Trade copiers are extremely customizable, with a wide range of risk kinds and parameters to accommodate all eventualities. With Social Trader Tools, you can offer your own trading account out to other users as a signal via a signal page.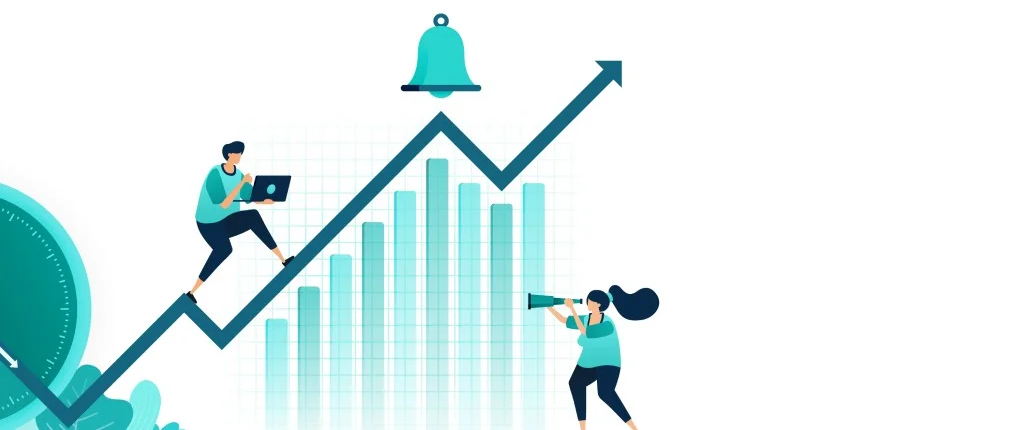 How to make good copy trades?
Before trying the social trader suit and diving into this community, here are the basic knowledge that you absolutely must have:
Product control: there is a wide range of financial instruments on the stock market (stocks, bonds, Turbos, Options, Futures, and Forex or CFDs).
Managing risk and your capital: you need to protect your money to maximize it. When you are a beginner, avoid taking too much risk and only bet what you are willing to lose.
The choice of platform and trader to copy: to get started, opt for an efficient platform that provides trade copiers where you can find the best traders to copy. Also, choose popular traders who can satisfy your dealing and investing needs.
The Features of Social Trader
The particularity of the process is based on the existence of a method of exchange and cooperation. It is therefore characterized by:
Non-restrictive sharing of information: investors freely exchange a significant amount of information on community essentials.
Collaborative education on community investment: it makes it possible to collaborate, to work in groups by gathering funds, or even by sharing the work of investigation.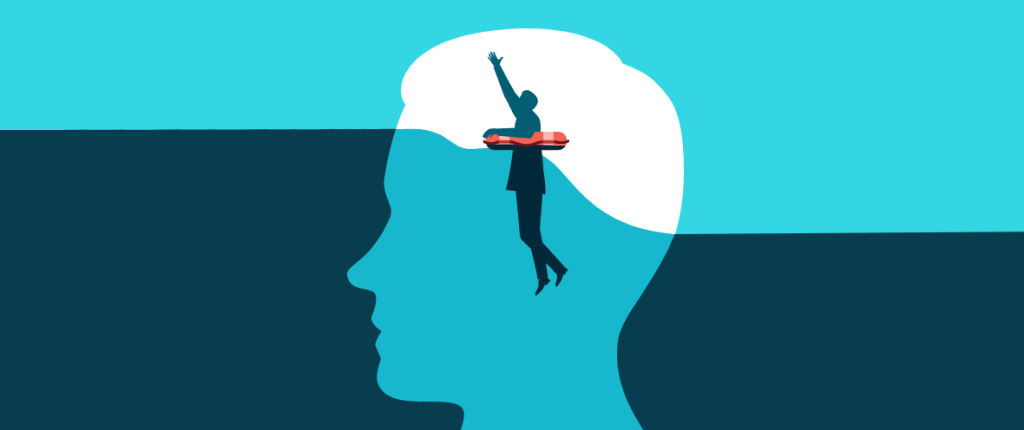 How to be a good social trader?
The trading community is not just for beginners. Here are examples of profiles that could find their account by copying successful brokers:
A manual social trader can turn to the community to reduce risk by diversifying their strategies.
Experienced social trader and even those who can achieve strong performance can find their account by studying the strategies of other successful traders.
On Which Financial Platforms Should You Practice Social Trading?
Investors engaged in trading have a wide market range. You can invest in one or more markets at a time, depending on your short, medium, and long-term investment needs. Here are the most important financial platforms where you can invest:
The stock market. It is cheaper for long-term investments.
The ETF (Exchange Traded Funds) market. It is suitable for long-term investments.
The cryptocurrency market. It is suitable for both short-term trading and long-term investing.
The commodity market. It is suitable for short, medium, or long-term trading.
The forex market. Social trading on forex is ideal for trading in the very short term.
How to choose a trade copier platform?
Costs. Choose a trade copier platform that charges the lowest trading fees. Although the social networking aspect is usually free, you may have to pay to place trades. This is very important if you plan to make a lot of trades.
Choice of assets. When social trading platforms first became popular, they were primarily focused on forex trading. However, over time most platforms offer a lot of assets, and you will need to make sure that what you want to trade is available.
Reliability. When copying a transaction, there will be a slight delay before it is executed on your platform. This could mean that you get a lower price than the social trader announced. Read customer reviews on each platform that offers social trader tools to get an idea of ​​the reliability and speed of its trading service.
The number of users. Platforms that offer social trader tools with the most users tend to be the best and offer the most choice of investors to copy or learn from the chosen trading account. It will be easier for you to find profitable traders to copy for each specific asset class you want to trade. Connecting with other users through the platform is also a much smoother process.
In-depth information. If you plan to utilize social trader tools to copy other users, you will find it beneficial to have as much information about their trading history as possible. When choosing a platform, it is important to look for one that offers a detailed history of all its traders on the network.
What to Know Before Getting Started in Social Trading
If you are a social trader who wants to improve his knowledge, here are some tips that will be of great use to you for a better form of social investing:
Choose a regulated social trading site with good trade copiers.
Try practicing in the demo mode of social trader tools.
Avoid investing big for a start, even if the trader or the trade copiers you follow show excellent performance.
Diversify your portfolio by copying the trades of several experienced traders.
Prioritize long-term investments rather than quick gains.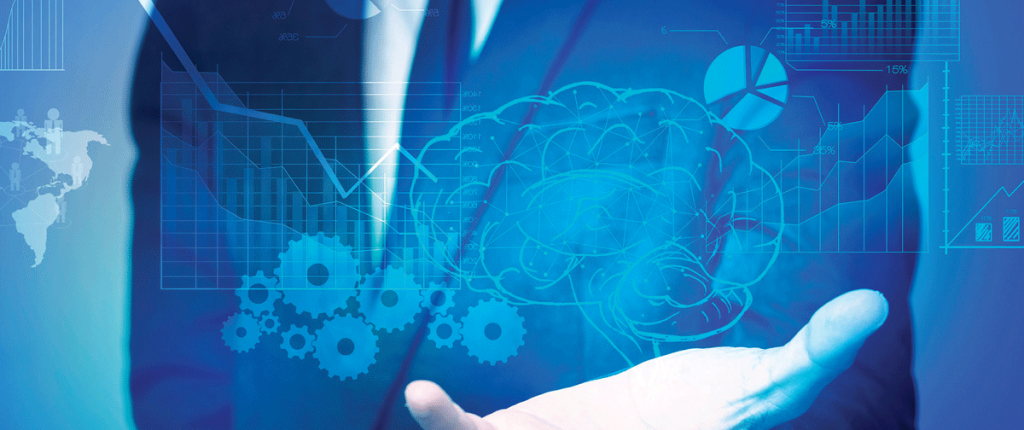 How to Choose a Good Trader to Copy? 
The following elements help determine the right trader to copy.
The type of social traders – It is interesting to know if the trader you decide to follow works alone or if he is within a company, or if he is part of a hedge fund. You also need to know if he uses systems for signal analysis in an automated way or if he trades in a manual way.
The level of expertise – The level of mastery of the trading strategy of a professional trader determines whether to trust him or not. You need to determine whether it completely relies on technical indicators and chart analysis or does the fundamental analysis of the economic calendar. You can put your trust in a trader who combines these two strategies because they offer better security.
Social trading advantages and disadvantages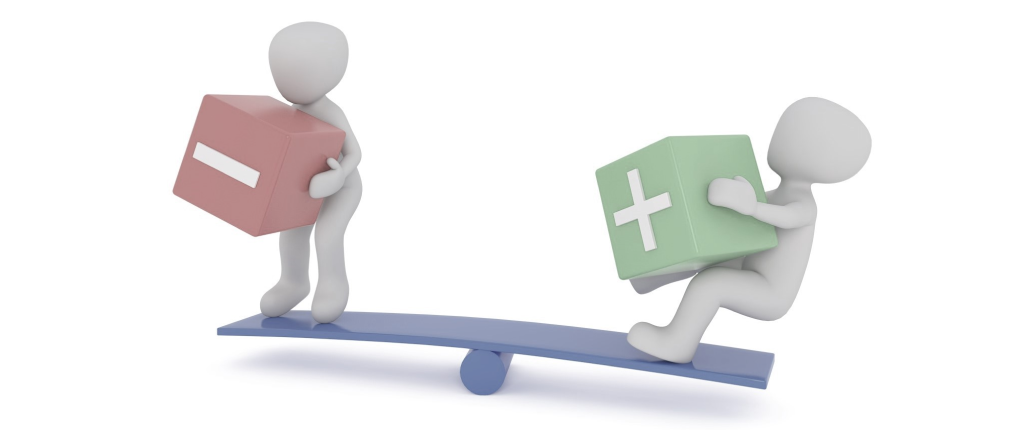 Here are some of the advantages and disadvantages of social trading that we have discovered that you should be aware of:
Advantages
Social trading puts you in touch with some of the industry's greatest and most successful traders.
Many other traders can provide you with skilled market information.
This might be an excellent approach to learning and fast strengthening your trading abilities.
Disadvantages 
There is always the possibility of being easily persuaded, especially for rookie traders.
Because even non-experts might express their opinions, you must always perform your own research on any topic.
Conclusion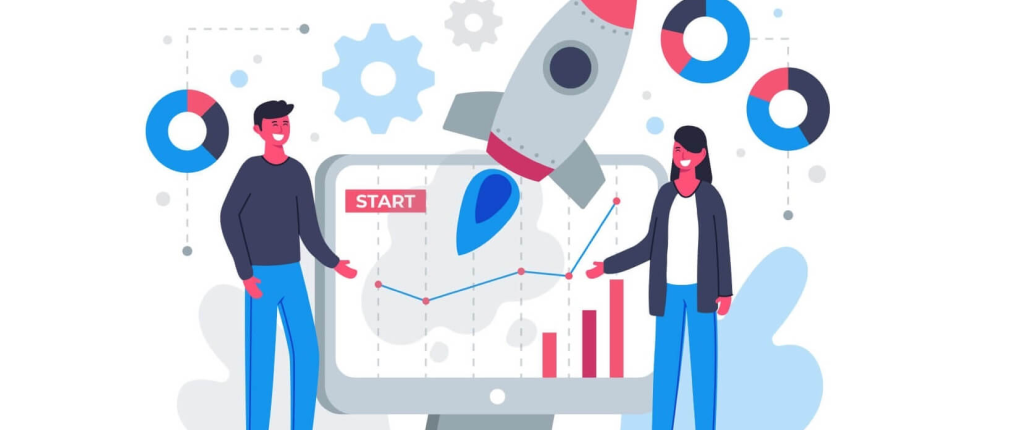 It is not obvious to know for sure if the gains made through community trading are greater than those from traditional trading.
First of all, you have to take some precautions. Indeed, a trader who arrives at the top of the ranking is not eternally profitable, so we must remain very attentive to setbacks. It is important to constantly monitor the traders you are following, to find out about trends, and to be able to readjust your choices and positions if necessary. Similarly, it is advisable to diversify your sources, as for online trading in general, and not to follow and replicate the movements of a single trader.
Community trading is, above all, a means of helping traders lacking the inspiration to invest in the markets. It makes it possible to be able to exchange with other brokers and thus support its strategy. But community trading cannot be reduced to copying and pasting the movements of other brokers, and it must therefore be used sensibly to be truly effective and allow an increase in earnings. Currently, most online trading platforms offer a community trading service to their users.
Finarm provides social trader tools that are guaranteed to succeed. It is another highly regarded worldwide aggregator for FX and cryptocurrency brokers. It is a comprehensive financial platform that thousands of brokers throughout the world use. It is the greatest way to quickly and simply discover a supplier for a crypto or Forex brokerage firm.
The website provides a directory of several suppliers, each with extensive evaluations and comments from their consumers. Liquidity Services, CRM systems, trading platforms, firm establishment services, and legal and marketing solutions are among them.
FAQs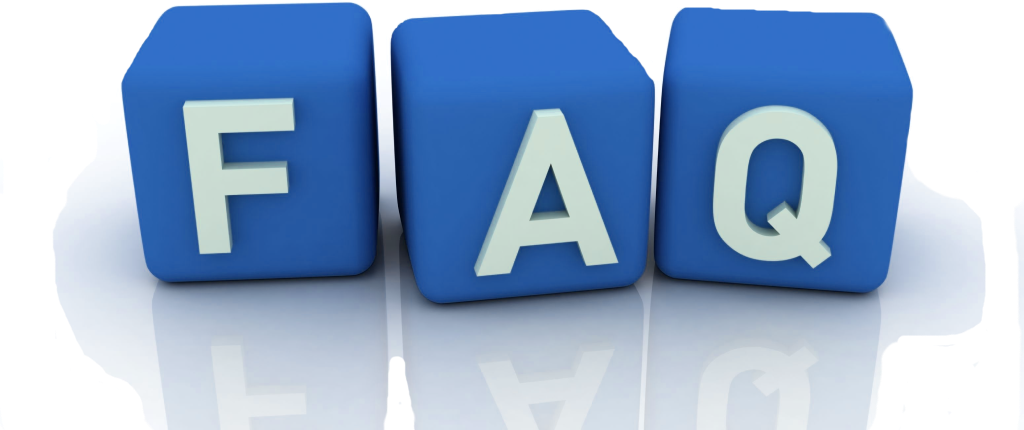 What assets can I trade on social investing platforms?
Most setup trade copiers allow you to trade a range of the most common assets, including stocks, forex, indices, commodities, and cryptocurrencies.
Is social trading safe?
Yes, although you always run the risk of copying an expert or a professional who may cease to be profitable. The best platforms allow you to limit your risk either by trading a small percentage of your total account for each transaction you copy or by allocating a set amount of your account to a specific user.
Can I make a lot of money with the trading community?
It is possible, although there is no guarantee. If you're a beginner, using social trading tools is a great way to learn from the pros while profiting at the same time. If you are an experienced social trader, you can use social trading platforms to increase your profits by allowing others to copy your trade (for a fee) or by copying other professionals.