Investment brokers can be called a classic intermediary regulating the financial relationship between the two parties – a person and financial industry regulatory authority. In financial advisors' work, especially financial brokers, the active parties are legal entities and individuals. The broker or the BC takes a certain commission for the provision and execution of their services, complex instruments, and other securities, depending directly on the number of transactions made. Without such qualified specialists as brokers and BC, ordinary users of financial platforms will not be able to purchase shares of truly giant companies and play on various stock markets. Of course, an ordinary person still has access to some. Still, it is the broker or financial advisor, being financial specialists, who will deal with complex programs, financial analytics and charts, who gives personalized advice. For this reason, it is necessary to approach the issues of choosing such assistants as carefully and thoughtfully as possible. It's important to pay attention to their past performance too.  
Key services of investment broker 
Analysis of the level of solvency of their client. Assistance and selection of all necessary documentation for registering a credit product. Securities and exchange communication with banking institutions allows the broker to study a variety of banks from the inside. For example, there are banks in which, when checking a client, the main emphasis is on studying his credit history. In other banks, they focus on such a moment as a place of work, etc. Operating with all these data, if necessary, the broker can significantly increase the probability of approving an application for a loan product. 
 Selection of the necessary lending product according to the client's wishes. Studying the products of banking institutions is one of the parts of the daily work of any investment broker. An ordinary person is unlikely to have much time or opportunity to study all the pros and cons of each individual loan product located in the lending markets or gain a discount brokers offer. 
There is also such a subcategory of financial brokers, who are engaged in analyzing existing financial problems, advising on the repayment of a person's debts to a particular banking institution.
While sending applications to a banking institution, you have to communicate with bank employees. Qualified and long-working financial brokers are engaged in performing paperwork and making oral and written recommendations to improve creditworthiness, and discount brokers offer. Financial professionals also conduct conversations with employees of various banks to determine and then get the most optimal compromise conditions. Bank employees receive a commission for any of their clients, and the banking institution can provide a discount or more favorable and flexible lending conditions.
 The financial broker also explores possible investment ranges and the feasibility of investing money in certain bonds and stocks in a limited period. Analysts can practice in a certain narrow specialization of investment advice. For example, it can be corporate bonds. And let's consider the fact that any such investment broker may have his material interest. He will have the desire and motivation to squeeze as much money as possible from his client's investments and investor's brokerage account.
Qualified full-service brokers save both time and nerves of their clients, so the broker will do all the "dirty" work for the client while helping him earn fantastic money. Any financial broker bears personal responsibility in his work, and we are talking about both administrative and criminal liability.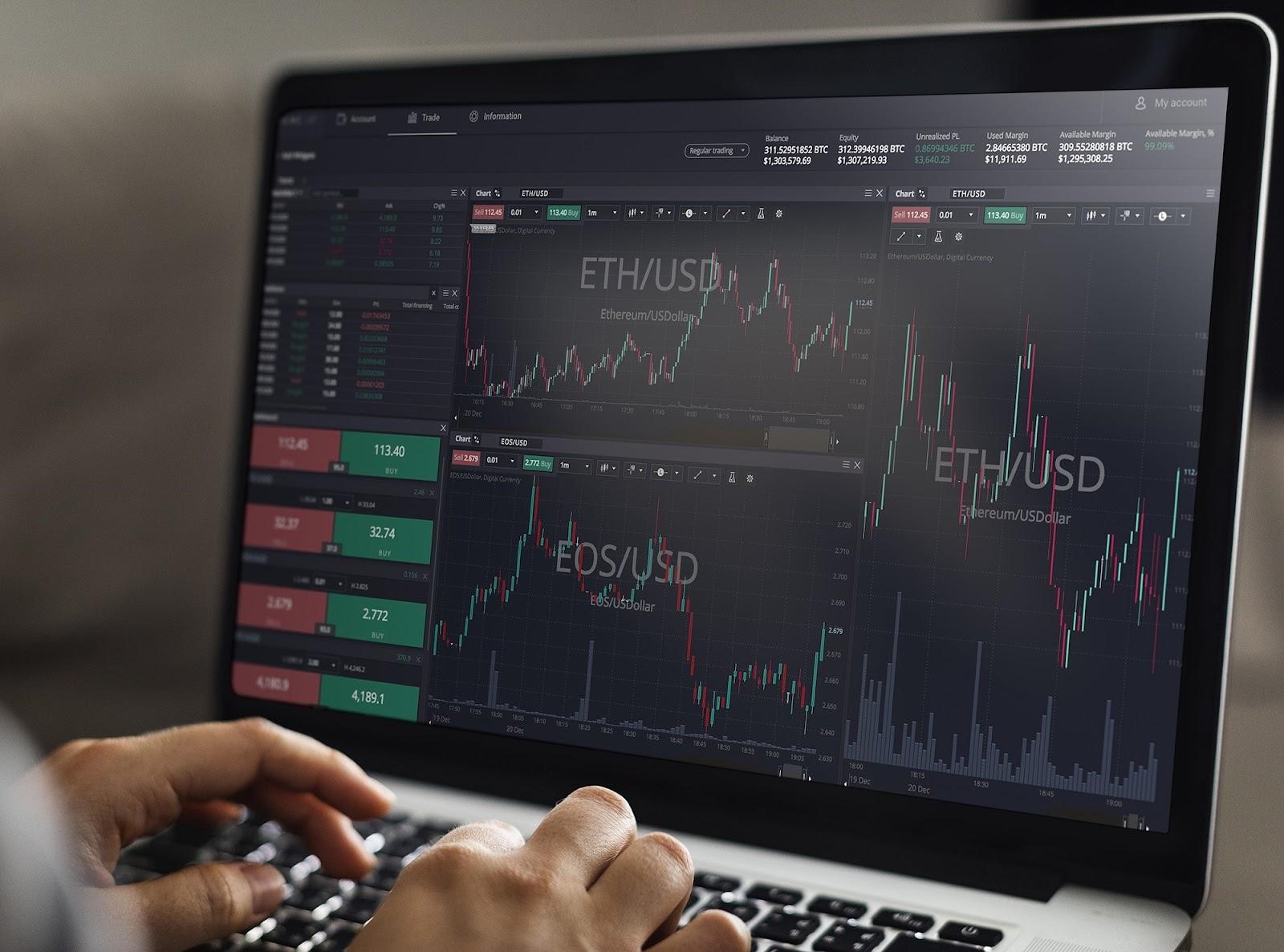 Why do I need a cryptocurrency broker or brokerage firm instead of an exchange?
The popularization of cryptocurrencies led to acquiring all the classic tools of traditional investment brokers. Centralized exchanges, OTC platforms and brokers have appeared. Since cryptocurrencies are a more democratic instrument with a lower entry threshold, holders do not always know the subtleties of all instruments. In this article, we will look at trading through a cryptocurrency broker and name the differences from the exchange.
What is a cryptocurrency broker?
A broker is an intermediary who conducts transactions on his behalf in the client's interests for a limited period and gives a sort of investment advice. For this, an investment broker takes a securities and exchange commission or other remuneration. Brokers exist on the stock exchange, in particular, because an individual cannot independently participate in transactions with securities. The broker company has a license to operate, and in fact, it simply displays customer applications on the trading platform.
There are also dealers on the exchange — these are bidders who conduct transactions on their behalf and only for themselves. In the stock market, an ordinary person cannot become a dealer, but it has become possible in cryptocurrencies.
However, the crypto investment broker has some advantages:
he manages the client's finances, at least provides analytics and trading recommendations,

has to access to more markets,

trust management helps to multiply funds without his direct participation,

popular brokerage firms work with qualified traders.
Registration
The p2p exchange does not require registration, but the payment data can be tracked since you buy cryptocurrency through your card or e-wallet. Most centralized exchanges require verification, which depends on the account level.
The broker requires full risk warning verification in most jurisdictions. The document verification process is faster than on the stock exchange since fewer applications are.
Deposit and withdrawal of funds
The exchange can be either with or without the possibility of fiat input. It turns out that on a number of sites, you first need to buy a cryptocurrency (through an exchanger, such as Local bitcoins) and then bring it to the exchange. If the transaction is split, then each will have its commission. In the last two years, more exchanges have realized that to function, they need the possibility of direct purchase with a low percentage, so there are fewer problems. Withdrawing to a bank account is a big issue, as banks may reject transactions as "suspicious".
Previously, a broker was a more convenient way to buy a cryptocurrency and withdraw it. For large amounts, this is still a more reasonable risk warning option.
Trading
The advantage of the exchange is more trading pairs, which allows you to diversify the portfolio and implement more strategies.
The broker's advantage is its trading platforms, where more trading tools are included. There may be additional indicators, built-in TA tools and the chosen strategy. Some brokers allow you to build trading bots using automatic strategies from the constructor. But the number of trading pairs is usually limited to the most popular ones.
 Another advantage of the broker is the narrowest possible spreads on trading pairs. Frequently, funds are traded through a dealer network, that is, through over-the-counter markets.
Large trading volumes need to conduct the entire transaction in one transaction at a lower cost so that the cost of a higher commission is leveled. It is not profitable for small-scale trade.
Securities and exchange commission
To believe or not to believe in the security of exchanges is everyone's decision. The industry is beginning to be regulated, and the level of security will only grow.
A large broker is necessarily regulated by financial industry regulatory authorities, such as the FCA and SEC. If the broker has a country's license in which he conducts business, it is at least not a fraudulent or deemed authorized company. This also allows you to file a complaint if there is a moment of violation of the client's rights.
We, in Finarm, are here to provide you with an opportunity to choose a company that will assist you in the financial brokerage firm creation and registration process.