We all can admit that this type of account, as well as offshore banking, are viewed by many as an exotic tool for privacy and tax avoidance—and only for the very wealthy. But actually, an offshore bank account can be a useful tool to protect funds for people with moderate wealth.
People have many different opinions when it comes to the best countries to open offshore bank accounts. This is not because some of them are totally wrong. There is just a wide range of offers to choose from. The perfect banking country for one person or company might not be the best fit for another.
An investor searching how to make an offshore bank account plans to find a financial organisation that can give all options required. Offshore companies give a wide range of advantages such as confidentiality, flexible rates and commissions, attractive interest for deposits, convenient and quick access to their funds and good support. They provide more options and services than financial companies within the country of his or her residence.
Regarding the best countries to open offshore bank accounts, everything depends on the goals that you have set for yourself.
There are, however, some countries that offshore investors and experts in the field use more than others. This is because the advantages that the banking industry offers some countries are better than others. In this article, we will find them out and see their key advantages.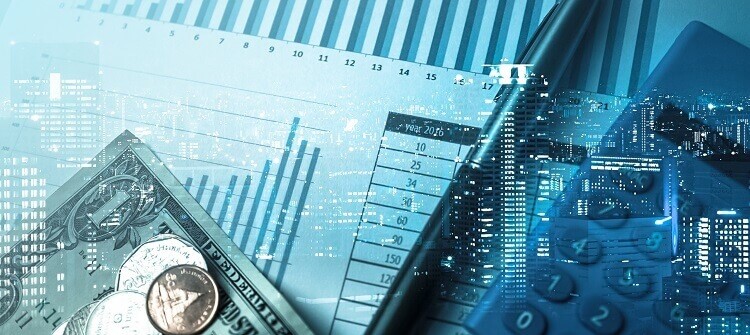 What is it?
So, let's find a definition. An offshore bank account can be opened in a country outside of where you live. They are not just limited to a few countries and banks in the Caribbean but can be virtually any country in the world that gives an opportunity for non-residents to open accounts in banks within these countries.
The confusion that comes is the term 'offshore' which is associated with offshore tax-havens. However, the term offshore can also be used in reference to special tax codes used in financial centres or areas that allow for accounts to exist in special circumstances that offer many advantages such as security, privacy and tax reduction.
Most countries in the world actually allow this type of practice. However, Hollywood's scandalised rendition of the offshore banking industry is why people associate offshore with mobsters, Panama hats and suitcases of unmarked bills.
Nothing could be farther from the truth.
For example, If you are a UK citizen living in the UK and you make an account in the US, that can be considered an offshore bank account.
If you live in Germany, have an Amazon store that sells products in Australia and have an account in Belize, that is an offshore bank account.
Why should I have it?
There are many benefits and reasons why you should try offshore banking. However, the major benefit is that this kind of banking will provide you with a high-security level and the ability for diversification. Opening an offshore bank account in some other country is the most effective way to achieve zero level risk by diversifying your assets. It is a good chance to avoid problems like bank collapse, financial crash, inflation, currency manipulations.
Opening an account in a country outside of where you live gives you advantages that can not be found in regular domestic banks.
Having an offshore bank account gives you benefits including:
Higher interest rates

Hold multiple currencies

Investment opportunities

Financial privacy

Your funds will be safe and sound

Tax benefits

Stability

Asset Diversification
Whatever your situation, there is a foreign banking jurisdiction that is likely more stable, more liquid and provides much safer banking possibilities than most domestic banks.
Diversifying your assets across different jurisdictions and accounts is worth it. Just make sure you find the best bank that works for you.
The best countries to open an offshore bank account
Regarding the best offshore bank accounts, you may at times get opposing advice. This, however, does not mean that some advice is wrong.
In fact, when it comes to offshore jurisdictions, everything depends on your preferences. So, you should collect your key aspects in advance before you choose a place from the best countries to open an account.
This article extensively explains the best countries to open offshore bank account worth considering and why it is the best idea to open an offshore bank account in these countries.

Cayman Islands
The Cayman Islands are widely known for quite a number of reasons, and among them is offshore banking. For years this was probably one of the best known offshore banking jurisdictions, and for certain select industries, in particular, hedge funds, it still is.
Mostly though, if you are not a hedge fund, certainly if you are not living in Cayman or do not have a Cayman company, those days are over. Very few Cayman banks will open for foreigners and certainly not for foreign companies anymore.
This being said, the Cayman Islands are one of the few legit zero tax jurisdictions in the world, and if it makes sense to open a real company with real substance there, it is arguably the best in the Caribbean. They also offer a wide range of financial services.
The jurisdiction has a stable political and economic environment which makes it convenient to offer a variety of services which includes online banking services, investment bonds, international multi-currency transfers, portfolio management, and term deposits, among others.
Another advantage of acquiring such a bank account is that certain industries tend to have a fairly friendly regulatory environment, so for example, it becomes popular for some crypto and cannabis firms. On the flip side, Cayman has put more effort than many traditional tax havens into maintaining a clean reputation, and this is a positive thing for stability in the face of money laundering allegations, etc.
In fact, the islands are among the list of top ten countries for offshore banking in the world.
Singapore
If you want to store huge amounts in offshore bank accounts, Singapore can be a good option for you. It is one of the few remaining high-quality jurisdictions where it can be fairly easy to open an account for foreigners and foreign companies, though opening a local Singapore company is rarely very efficient from a tax standpoint.
When it comes to convenience, sometimes, you do not even need to visit a bank in person, and it is quite rare in the sphere of offshore banking.
Singapore has three major banks: UOB, OCBC, and DBS, which are all consistently rated among the safest banks in the world. They are large multinational banks with great reputations, solid electronic platforms, good customer service and unique products.
They do traditionally suffer when it comes to card services, but you can generally supplement these with external card providers for foreign currencies.
Singapore has a highly regulated banking sector with great asset management, private banking, and it is also innovative, so it is frequently our top choice when it is available though it is getting tougher and is not always an option.
Switzerland
Switzerland is among the oldest tax havens, and for years it was considered the perfect place to open an offshore bank account.
Once again, those days have mostly ended unless you are a private banking client or have a Swiss company.
Would I still open a bank account there?
Absolutely! Swiss banking is world-class, and they can do a lot for you if you are talking about private banking, and you have got a large amount of money (typically around $2 million and up depending on the bank). Feel free to reach out to us for introductions to some of the finest private bankers.
Perhaps more than almost anywhere else in the world, Switzerland understands the business of private banking.
So why is this not the place to go so much anymore?
Well, back in the day, they used to offer impenetrable bank secrecy and would deal with all kinds of unsavoury clients hiding behind their strong local laws.
In 2009 that changed: the US broke the largest Swiss bank in a landmark case. They were required to pay fines of close to a billion dollars and disclose in limited form the US client information at the banks.
In 2011 Credit Suisse, the second-largest bank in the country, followed and in 2013, virtually every other bank in the country made deals with the US, many of whom went under.
During this time, unreported accounts held by Americans were debited 20%-50% on the assumption of tax evasion (whether legitimate or not), and those who thought they were safe ended up screwed.
What followed was Switzerland amending their laws to allow foreign reporting so they could participate in the global OECD led Automatic Exchange of Information and Common Reporting Standard, which now includes almost every banking jurisdiction worth mentioning.
With all this risk, Swiss banks tightened up a lot in who they were willing to deal with, and now it is often very difficult to open accounts there.
Privacy laws are still strict for certain things, but your information is exposed to reporting to your home country if you are resident in a country participating in AEOI/CRS.
Nevertheless, the country remains politically and economically stable. Switzerland banks are regulated by the Swiss Bankers Association, and they are very progressive about things like crypto. So in the right cases, we will help clients set up bank accounts here.
Georgia
Very few people took notice of Georgia, the former Soviet republic, for many years, but it has grown in popularity in the last decade due to these reasons:
It is very business-friendly. Its authorities make it easy to start firms and navigate regulations.

They have successfully carried out a great anti-corruption campaign that changed their financial ecosystem far more than most regional countries.

It has the best banking system among the countries that have not signed up for AEOI/CRS.
This last point is very significant for those not wishing to have their accounts reported back to their home country, though it is worth considering that this probably would not last forever.
However, while it lasts, if you want to open an account in a non-AEOI/CRS country, what are your options? Serbia is horrible, Montenegro very poor for anything but tiny amounts of money, Macedonia also not great, so usually you deal with AEOI (we would recommend legit strategies to avoid it AND ensure you are solid even if you were to be exposed, you can contact us to discuss this) or have a poor jurisdiction or you go with someplace like Georgia.
Georgia is also more flexible for a variety of clients and offers numerous other benefits such as residency and citizenship we discuss in other articles and videos.
Banking here is not highly sophisticated, but online banking is great, service is top-notch (I have had some clients comment it is the best banking service they have received anywhere in the world), and notably, you can get very high-interest rates on quite highly rated publicly traded bonds even denominated in EUR and USD.
United States
Many people are probably in shock seeing the US included here, but it is truly one of the best options today as long as you do not want to deal in any currencies except USD (it is the only currency accessible in American banks).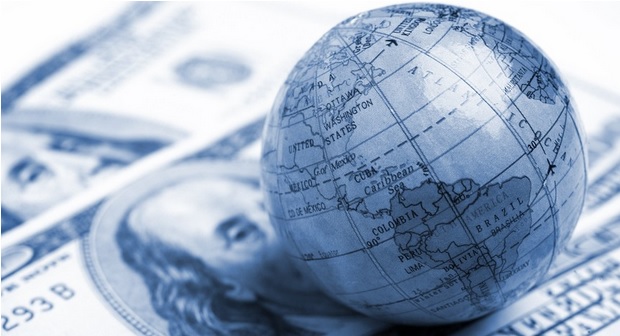 Why is it so popular today?
First, it is very easy to open accounts, far easier than most places in the world. Please, keep in mind that there are some tricks that you should consider in advance.
Second, you can make an account at trustworthy and popular financial companies that are too big to fail, offering you strong security and good options for keeping funds.
In addition, you can potentially work your way into getting enviable points cards to benefit from trip perks.
And no, having a bank account out of your country does not make you liable for additional tax. So, keeping your funds in offshore bank accounts can be a great decision: it can be potentially tax-free if everything else works out for you.
Everything you need to know about other countries
Mostly, in the world of offshore banking, they can be called bottom-feeders. They specialise in letting their clients create corporations with greater anonymity than almost anywhere else on earth.
Back in the day, it was possible to open accounts there remotely for fraudulent companies that shift their profits offshore for the purpose of avoiding taxes.
You should know that it is quite risky for your funds. You can also face poor transfers, a lack of customer support. And these disadvantages make them a disaster.
Let's pay close attention to countries that you should think twice before making a bank account there: Seychelles, Nevis, Cook Islands, St. Lucia, Vanuatu, Belize, St. Vincent, Bahamas, and Dominica.
There are plenty of other places you can potentially open offshore bank accounts, but it is rare that these are the best options though sometimes they are.
Some investors can notice that Hong Kong is not mentioned in this blog post. There are plenty of other good places, and we have just listed some of the best.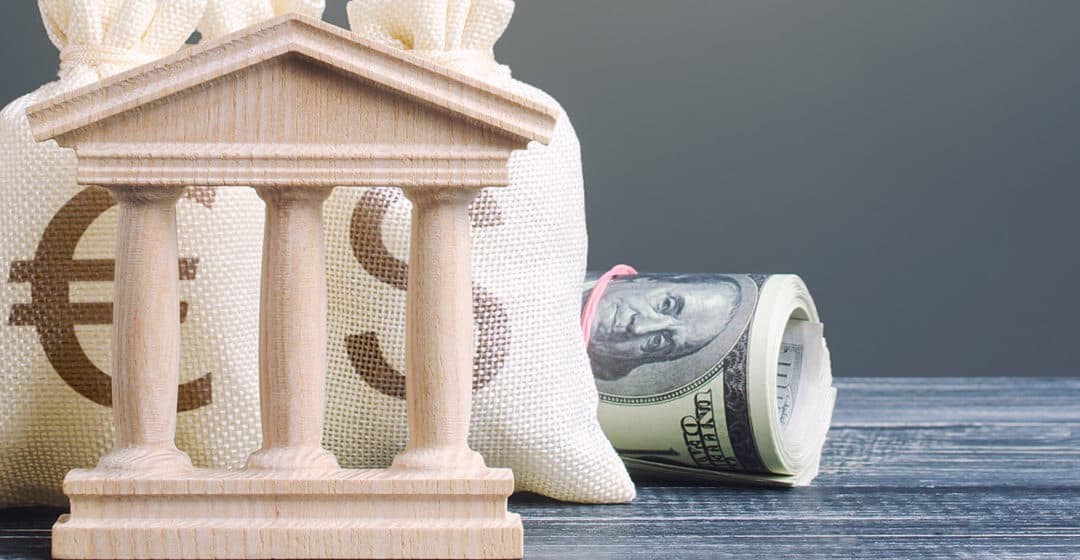 In conclusion
We should admit that many investors have benefited from the safe, confidential, and low taxation environment. That is what an offshore banking account has to offer. It is essential to assess your goals and discuss them with a competent, experienced agent before leaping into uncharted waters. Offshore banking has undoubtedly brought great benefits to investors. Their reputation among depositors and investors for providing a viable banking location featuring protection from liability and confidentiality is growing. Moreover, offshore banks will continue with this hard-earned reputation for asset protection, tax reduction (depending on your jurisdiction), and superb depository confidentiality.
We hope this article was helpful for you, and it has sparked a few ideas. That is all for now. Stay tuned for more helpful content!