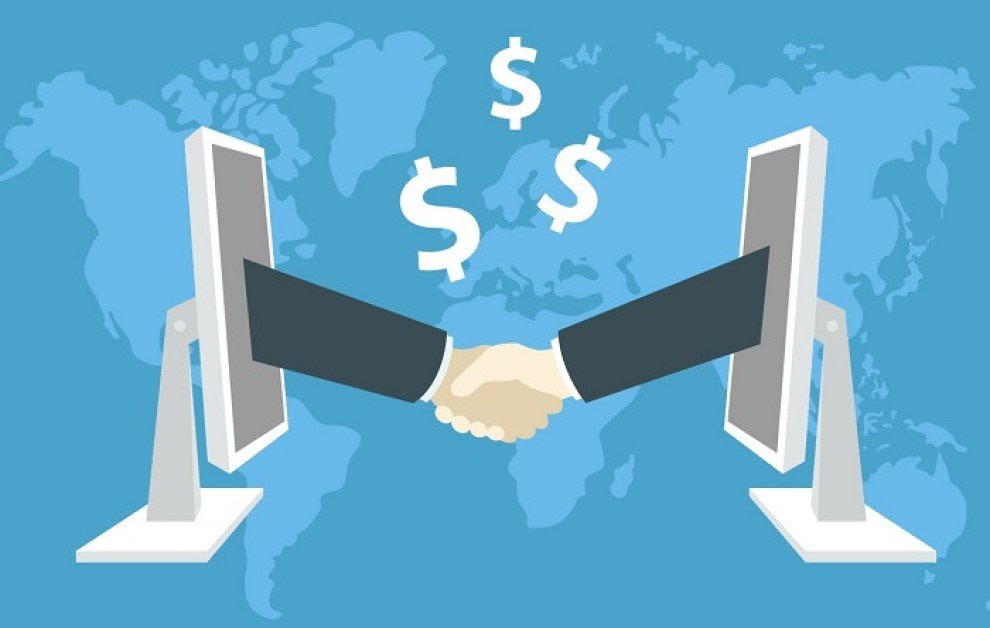 All financial brokers and traders want to perform like investing professionals and create impressive portfolios. There are many ways to achieve this result, and one of the most popular strategies is to use copy trading.
Trading is usually associated with a high risk of losing money. As it follows from its name, copy trading is a simple reflection of the positions of the other traders in the market. This method allows users to build a part of their own portfolio the same way as other successful professionals, for example, when they open a new trade, you can also open it. Or when they close, you also close your position, and, therefore, when these traders win, you also win. At the same time, their losses are also your losses.
Various stock market and Forex platforms offer their users the option to start a copy trading work. With their help, users can establish a connection with the trader or several traders they want to follow, and the platform will follow their actions automatically. You could either allow a platform to do everything automatically or control this process to some extent.
A copy trading has its specifics, as well as benefits and constraints, and we will describe them in this article.
Main principles of copy trading
Like in traditional trades, the main goal of copy trading is to open positions on preferred markets and then to close them when the assets' value has risen. This type of trading is suitable for various financial markets, for example, Forex, cryptocurrencies, commodities, and others.
Copy trading definition
Copy trading is actually what it sounds. The trader finds the trader with an excellent portfolio and follows his movements in the market. It is also called social trading, which is the same. For example, when the trader buys 100 particular shares, the follower does the same, or when the trader allocates 10% of the portfolio to one stock sector, the follower also does the same. When choosing your most suitable trading style, consider whether you are ready to bear the risks of a high probability of losing your money.
Using this effective technique, you need to find successful traders with excellent performance and choose among them the one with similar goals and investment style. For example, if you are a conservative trader, you might not afford to take the high risk and copy risky market players. It is better to follow other conservative traders.
A mirror trading as an alternative to copy trading
Mirror trading is a very similar strategy, but it has some differences. Within this strategy, you do not simply follow each step of the trader you want to follow and instead of this, you copy an investment style in general. In particular, you do not need to buy and sell every investment together with a chosen trader. Instead of this, you need to follow the same principles for your investing decisions.
The same as with the copies, mirror trading gives benefits from the expertise of high-performing copy traders, which is especially important for inexperienced traders. At the same time, there may be a lot of variables that may impact your performance.
Is copy trading strategy reliable?
According to the studies, traders that carefully choose the examples to follow are more effective than traders who make trades manually and prefer to take the high risk. On average, the first group of traders shows up to 10% more good results. The most important in this strategy is to leave a subjective opinion and evaluate traders to copy based only on the performance and portfolio.
Who can benefit from copy trading?
The copy trading strategy is very popular among new market players that do not have enough experience in investing activities. It helps these players to build a portfolio and gain a reputation. Besides, this investing strategy also teaches newbies on the way.
This methodology allows users to enter the complicated world of markets, to learn, and even make some profits. Also, even in the worst case, the trader will lose only a part of its portfolio, which is essential for inexperienced people. It is a really good way to start trading. You can see what decisions the best professionals make and how they analyze the information. You could also try to analyze their actions in different situations and see how they use the opportunities in the market.
At the same time, experienced market players also use this technology. It allows them to automate the processes and step away from the screen for a certain period.
Therefore, copy trading is the right choice for those who lack either experience or time to make investments by themselves. Partially for this reason brokers often offer their clients this amazing facility.
Advantages and disadvantages of copy trading
The popularity of the strategy of copy trading only rises from year to year. The main reason for this is that this strategy is very simple to use and it helps new traders to make money from the start. Also, there are many both new and experienced traders that have these "people-based" portfolios. They invest not in Forex or stocks, but in other investors and do not trade by themselves.
Advantages of copy trading
As it was already mentioned, copy trading allows professionals to use the investment knowledge of other investors. You do not need to make a complicated analysis of the market to make a decision, you simply follow other investors.
This strategy has many advantages, and some of them are the following:
Copy trading gives new traders unique opportunities. They can enter financial markets, get knowledge, and make some money from the very beginning.
It can show inexperienced traders the actions of professionals with great experience and teach them how to trade.
Traders can try many different instruments while following other players, for example, Forex, commodities, stocks, etc.
This strategy also enables professional traders to take time for rest or other projects and still be a part of the market, when they copy the trade of their colleagues automatically and with minimum efforts.
As can be seen, copy trading is a relatively passive investing strategy. Someone else makes the work connected with the market research and analysis, and you just follow the actions. You can gain profits with minimum efforts since everything is done by a professional trader.
Disadvantages of copy trading
Along with all the benefits of copy trading, there are certain limitations to this strategy. It is not suitable for any trader, and there are some arguments against it:
According to this strategy, your success depends on the success of the trader you follow. Nobody is perfect and there is always a low or high risk of losing money or mistakes even for a professional with a perfect portfolio.
You need to spend time and find the right traders to follow. In this process, you need to analyze the methods they use, their strategies, risk attitude, and others. You cannot pick any trader and be sure that you will gain success.
Copy trading requires financial investments. You need to pay fees for the usage of a special sophisticated platform, as well as other management and administrative fees, so you need to calculate your costs before the start.
How to start successful copy trading
Like traditional market play, copy trading uses statistical graphs and tables. At the same time, it observes real people. It is essential to analyze the portfolio of a trader before copying.
First steps of a copy trader
There are several relatively simple steps everyone can take to start copy trading.
First of all, you need to find a broker with which you will partner. The broker will offer new traders customer support and a good choice of assets.
The broker will also help you to open an account. You can open a demo account or start working with real money. It is better to choose a reliable automated platform to open an account, for example, MT4 or MetaTrader 4 trading platform.
When your account becomes active, you will get a signal provider's list. You can see their statistics, risk profile, profit and loss report, and others.
After the analysis of the data mentioned above, you can choose the trader you want to copy, and that meets your objectives.
How to find the best trader to copy
To find an investor to copy you should consider the following criteria:
Their experience in trading and how long they are in this business;
Their open positions and investment of money invested;
Types of investments they prefer;
Average investments holding time.
Also, the choice of the right trader to follow depends on your expectations and plans. If you are looking for alternative investments, your best choice will be the trader that works with hedge funds and foreign exchange markets.
There are also some tips when choosing the trader to follow.
Choose the right moment to copy
It is better to spend some time and see how the trader performs over time. Experts advise not to copy a known trader that has recently reached his earnings peak, because it may be the sign that this is his maximum. Instead of this choose the trader that opens new trades.
Risk management is critical in trading. The broker will show you how to understand if the trader is risky, but you also need to understand the risk according to your own scale. It is highly recommended choosing the trader to copy with a similar risk attitude, i.e., risk and reward ratio.
There may be traders with perfect trading history and no losses. In practice, this is too good and a bit suspicious. Therefore, it is better to choose the trader with a good business reputation and history with great wins and some losses.
Trader's history and the number of opened positions
Consistency is crucial in copy trading. For this reason, it is better to avoid players with big earning peaks and losses. It is better to aim at getting a stable and proportional profit rather than trying to earn a big sum at once and have a high chance of losing money rapidly due to high risks.
Also, see how many open positions this trader has at once. Too many positions may be an inefficient strategy. If you are losing, you will want to have not many positions, so you will be able to control them.
And it is always good to have some free cash in your account, so you will be able to use the opportunities when they appear.
How do copy trading platforms look like?
You can start using this methodology on your own or use a special copy trading platform. These platforms allow users to select a market activity and do the same actions automatically. The system will make investments without any action from your side and trades will be made automatically. Also, you still need to decide on the right investor to follow and be sure that you have enough money on accounts to cover business activity.
Today there are many copy trading platforms, among which are fully automated and partially manual systems.
How to copy trade on MT4?
MetaTrader 4, or MT4, is a gold standard among the trading platforms. It was released in 2005 and in 2020 it remains one of the most popular Forex platforms.
MT4 has an impressive range of tools designed especially for various types of market players, including traders. It has both copy trading tools and other market tools with some copy features. This is the main reason why brokers usually offer this platform to clients.
Among the most popular tools of the MT4 platform are:
Charting tools with numerous technical characteristics, graphics, charts, and others.
Sophisticated robots that allow clients to use algorithmic trading.
Currency backtesting tools, and many others.
Rounding up the information from this article, you can see that copy trading is an amazing technique that practically eliminates the high risk of losing money. It suits both new traders and experienced professionals. New players can gain a unique experience from the best performing professionals in the market. Experienced traders can automate their actions and spend more time on other tasks. That is why the copy trading strategy remains popular for a long time.