Headquarters
Overview
ZebPay builds Bitcoin light. Since 2014, the firm has benefited more than 3 million users begin their cryptocurrency line. The company is still India's top selection for Bitcoin – INR trading. Two – thirds of Indian cryptocurrency businessmen purchased their beginning Bitcoin on ZebPay platform.
ZebPay has sured in the revolution titled Bitcoin from the beginning. Millions of people in India and over the globe who are underbanked, underserved, and underestimated. The team tries to bring around the productiveness of decentralized digital funds to everybody.
At ZebPay, security is everything. With the help of money storage in cold wallets, robust internal controls, protection testing and so on, the company's safe keeping measures have kept their customers 'funds safe since establishing.
ZebPay intuitive app architecture is clutter – free and simple to use, if you're a trained broker or just getting started. The company knows that your gimmick is as individualized as you are, and they're always standing by to assist you. Support for trading subjects can be handed promptly from within the ZebPay app.
Advantages
Clutter-free, Trade Across 6 EUR-Crypto & 5 Crypto-Crypto Pairs, Zero Deposit Fees (FIAT & Crypto), Zero Withdrawal Fees (FIAT), Multi-Sig & Multi-Geo Authentication for Cold Wallets, Proprietary Multi-Layered Security Protocols, Stringent Compliance & Regulations.
Clients: Institutional clients
Support: Business hours
Team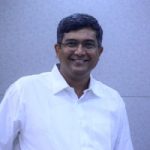 Avinash Shekhar
Co-Chief Executive Officer at ZebPay

Saurabh Agrawal
Founder at ZebPay

Sandeep Goenka
Founder at ZebPay

Mahin Gupta
Founder at ZebPay