Headquarters
Overview
A company is a heading quantitative – worked electronic demand – maker partnering with counterparties, exchanges and e-trading locations considerably to deliver liquidity in the Equity, FX, Fixed Income and Commodity markets. They supply harmonious liquidity, supporting market players throughout the globe obtain the smart costs in the various assets grades they defend, regardless of trading market essentials.
XTX Markets is a different organization which attracts distinguished talent from across all industry backdrops. They are concentrated on cooperation and people collaborate on all aspects of the area, performing openly and with appreciation for each other, their customers and the market. They attempt for excellency in everything we perform.
At XTX Markets technology is their business. The company's competitiveness is determined by the cooperative intellectual power of their people who collaborate on solving the most absorbing cases in financial technology. The company's lifestyle is non-hierarchical and one where everyone is appreciated.
Whether you are a computer programming or mathematics graduate, a website developer or an IT architect – they have employed and proceed to employ experts with a broad and eclectic array of experience. They are market leaders in what they act.
Advantages
60+ Integrated Exchanges, 10 Million Daily Open Orders, 150+ Active Markets, Team of 150+ people / 26 languages spoken, 3rd largest FX liquidity provider globally (Euromoney 2020), Over 13% pan-European lit cash equities market share (Cboe website/XTX own figures Q1 2020), Largest European ELP Systematic Internaliser by volume (Rosenblatt – FY 2020), Offices in London / New York / Singapore / Paris / Mumbai.
Clients: Clients range from regional banks to institutional investors – including macro, systematic funds and real money. Don't offer products/services to retail investor clients.
Support: Business hours
Team

Eric Swanson
CEO at XTX Markets Americas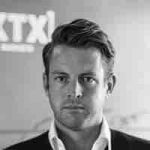 Michael Irwin
Chief Operating Officer at XTX Markets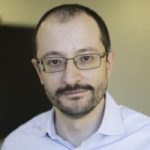 Alexander G.
CEO at XTX Markets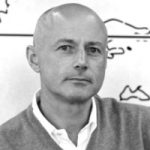 David Ireland
CFO at XTX Markets