Headquarters
Overview
Wolverine Holdings has accumulated its footmark to produce the Wolverine FX (WFX) Business Unit. As a leading emerging Forex market liquidity provider, WFX sets itself apart by providing access to cost-effective and transparent Forex liquidity. WFX leverages market proficiency and creative technology to deliver straight access to futures liquidity under OTCFX terms, with no margin conditions, clearing or FCM fees.
Advantages
Client transactions are OTC spot transactions; therefore, no margin, clearing fees, or FCM fees are included. WFX spot quoting by way of futures execution provides greater price transparency – helping to facilitate transaction cost analysis (TCA). WFX uniquely provides access to the futures market in OTC terms, one of the largest pools of FX liquidity. Clients can connect to WFX from any global trading hub location, making transactions quick and simple.
Clients: Institutional clients
Support: Sunday: 5:00pm CST - Friday 3:00pm CST.
Team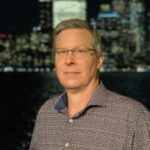 Craig Coatney
Director at Wolverine FX