Headquarters
Overview
URG platform joins companies with top Next-Gen Compliance Subject Matter Experts and top-tier RegTech solutions to include the complete volume of compliance risk in different jurisdictions.
The clientele's surroundings are continuously evolving with tighter regulations, while compliance turns digital. The company delivers accession to the first-class SMEs in the business on things intersecting Compliance, AML, KYC, FinTech, RegTech, Blockchain, Cryptocurrencies and technological implementation. They have also vetted and chosen influential partner RegTech solutions, serving their customers  recognizing what's beyond comparison suited for your business requires compensating duration and currency choosing surrounded by differential vendors.
The team's holistic accession to risk service customers can be protected and overcome their reputational risk and fiscal crime questions by customizing solutions, compounding automatic technologies and analytic knowledge tailored to particular needs.
With the help of flexible and competitive pricing working models  customers can plan, manage, and do against strategic compliance plans without increasing the size of their group or get budget approval.
Advantages
Right Standards for Hassle Free compliance, Connect with our talent pool of experts, Best vetted Regtech solutions, Innovative solutions 360 compliance, Pay as you need pricing model.
Clients: Clients in financial services, fintech, regtech, blockchain and cryptocurrencies space as well as with digital Startups, private equity, consulting firms and businesses across various industries.
Support: Business hours
Team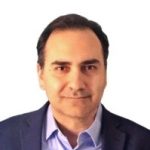 Hourad Afsar
Founder and CEO at UGR Consulting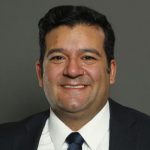 Al Pacheco
Business Development Associate at UGR Consulting