Headquarters
Overview
TradAir is an influential provider of end-to-end front place trading solutions, designed to propose financial establishments the capability to enhance their customer relations and knowledge in the wide-ranging FX, CFD and Crypto markets.
A company supplies infrastructure, from payment generation, energetic distribution and White Label to organization and performance optimization.
Advantages
The TradAir SOR engine will derive the optimal solution for a best execution result. Expand your reach enabling you to create a unique pricing stream to any venue and meet your customers where they choose. Enhance your customer experience with access to the leading user experience trading system, TradAir's new Margin Credit FX & CFD solution. Providing complete control in a single fully integrated platform. Powering sales trading, risk and compliance to rapidly visualize, understand and optimize key platform metrics. Launch your own cloud-based marketplace – a fully customizable product, based on an innovative trading user interface. Single to many pre-trade credit-checked CLOB, place orders and trade via our trading API or front end interface.
Clients: Institutional FX and crypto trading for banks and brokers.
Special Clients: Standard Bank, Hirose, BlockFills, Banorte, YapiKredi
Support: Business hours
Team

Ayal Jedeikin
CEO & founder at TradAir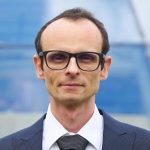 Sebastien Donadio
CTO at TradAir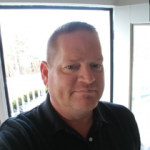 Brian Liedberg
CBO at TradAir