Headquarters
Overview
Syntellicore, created by Dynamic Works, is a financial solution that provides a Forex CRM system and back-office system development. The company has acquired the ISO27001 and ISO9001 official quality certificates.
The first Forex CRM system was created in 2011. Later it was improved and adjusted in order to accurately meet the demands of its clients. The Syntellicore CRM is connected to an intuitive traders' room. The system allows to easily connect with your customers and fully control thousands of accounts. Syntellicore CRM is fully customizable and can be adapted to the unique business needs of any company.
Advantages
Syntellicore allows to assess dynamic reporting tools, supports MT4/MT5 integration, has various marketing automation tools, as well as risk detection filtering tools, etc. The company offers a 24/7 support in order to ensure a smooth and uninterrupted workflow.
Clients: Retail and business clients
Support: 24/7
Team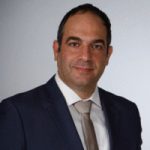 Angelos Gregoriou
Chief Executive Officer

Demetris Pyrkas
Chief Technology Officer