Headquarters
Overview
Squared Financial is a global investment gateway to all types of financial products and services.
A company's world-class customer support and FinTech help you manage, grow and diversify your investment. Being a licensed and regulated company, they're an ideal partner for individuals and institutional investors.
SquaredFinancial combines financial market experience with loyal client support to deliver a stretch technology-backed result to help professional investors first-time traders.
They're a group of proficient financial services professionals who share a desire and enthusiasm for online trading. They're determined to deliver support, investment tools, and access to products that enable you to enter the financial markets.
Review
SquaredFinancial is a global investment portal that provides easy and fast access to world-class financial products and services. It offers traders more than 10,000 instruments on a modern platform for trading multiple assets, combining technology with transparency. With the help of the portal, you can trade on the most popular markets in the world. SquaredFinancial is gaining the trust of an ever-growing generation of clients. They are looking for a reliable investment partner, as well as for immediate and secure access to global markets.
Advantages
The portal provides:
Smooth and fast payments;

Flexible investing methods;

Exceptional execution speed;

Great multilingual customer support 24/5
Safety
SquaredFinancial is fully licensed and regulated, which helps to provide total security of users on the portal. It is worth noting that the company also protects the accounts of individuals.
Assets
SquaredFinancial provides its users with a broad set of solutions accessible for trading, such as:
Forex.

A wide range of exclusive currency pairs (more than 40 currency pairs) is accessible on the platform.

Metals. You will be able to trade all kinds of metals, including gold and silver. 
Stocks. Trading the most high-class and protected assets. It is a unique opportunity to become the owner of the most popular assets. 
Indexes. The 15 most popular indices are available.
Futures. Get direct access to the trading market and carry out all operations without third parties. 
Energy. Trade Brent crude oil, WTI, and natural gas on SquaredFinancial.
Tools
Portal SquaredFinancial also provides its users with tools such as a trading calculator and an economic calendar. These tools will help you trade more confidently and gain more funds.
With the help of the economic calendar, you will predict changes in the market and analyze your deposits and their potential. With this calendar, you can easily track the most profitable assets to invest in. You will be able to sort the information directly in the tool, which makes it easier for you to find the information you need.
 The trading calculator will also make your trading process easier and calculate the necessary trading data for you. In the trading calculator, you can calculate your income from a lot of currency exchanges. The calculator will take all the required data into account, and you will get a precise result that will help you make the right investment decision.
Additional materials
Also, on the portal, you can get acquainted with training materials, helpful articles as well as guidelines. These materials will help you feel more confident in the trading market and discover new investment opportunities. It is worth noting that you can also find a section with the most popular questions about trading on the website. This section will help you find the answer to your question in a matter of minutes.
Sign up process
It is pretty simple to register on the platform. So, let's find it out. First of all, choose the type of account you need, you can consult with the support team, and select the most suitable one. 
SquaredFinancial offers two types of accounts. It does not charge any commission on transactions made by users of the SquaredPro account. However, there are fixed fees for the Squared Elite account. In addition to this, the spreads offered by the broker are also among the best in the industry. The starting spreads start from zero points, making these accounts very attractive to potential users.
The first option is Squared PRO. The minimum deposit is 250 euros, and there is no commission. This type of account allows you to enter and withdraw money from the account easily. This type of account supports currencies such as EURO, US Dollar, Pound, Sterling, Swiss Franc. According to this account, it is possible to work with such platforms as: 
MT4: The most popular and easy-to-use platform for Forex and CFD trading.

MT5: A sophisticated trading platform for real stock trading.
The second option is an Elite account. The minimum deposit here is 5,000 euros. The commission is $ 5 per lot. The same currencies are available as in the previous version. The average spread (EUR/USD) is 0.0 points. Both Mt4 and Mt5 platforms are also supported.
 After that, you will need to upload and confirm your document. After that, your profile will be confirmed. So, you can deposit money into your account and enjoy the tools that the platform has to offer. You can also trade using the most popular trading platforms known worldwide.
Partnerships and events
One of the latest events in which SquaredFinancial participated was the Dubai Forex Expo 2021, which took place on September 29 and 30. 
The exhibition was held at the Dubai World Trade Center and, as expected, attracted more than 18,000 visitors from around the world. The most prominent trading ideas and trends were highlighted there. Over 70 speakers and 100 forex brokers from 30 countries participated in this event.
It is also impossible not to mention such an event that took place in May 2020. FXCubic provided the portal with its liquidity aggregation and price management systems. FXCubic provides pooling, price aggregation solutions, connectivity tools, and risk management automation software to institutional and retail brokers. It focuses on developing reliable and flexible technology characterized by innovation and reliability. This fruitful collaboration gave a lot of opportunities to the users of the SquaredFinancial portal.
The portal also held a seminar in May 2019 on direct trading on the Forex market. The meeting was held at the Hilton Beirut Downtown Hotel on May 21. During the seminar, speakers Rony Nehme and Assadour Khabayan discussed topics such as the best trading strategies and secrets for novice traders and accessible ways to maximize profits and lower risks. This event helped many novice traders to boost their skills and rush into the market.
Awards
Portal SquaredFinancial has also received many awards due to the quality of the services provided by the service:
Best Global Professional Trading Platform at the World Finance Foreign Exchange Awards 2011;

Best FX Order Management at the World Finance Foreign Exchange Awards 2011;

Best FX Global Execution Provider at the World Finance Foreign Exchange Awards 2011;

Best Forex Trading Experience – Middle East – Global Forex Awards (2020);

Most Transparent Forex Broker – Middle East – Global Forex Awards (2020).
Advantages
Free Education Tools, Free Trading Tools, Daily Market Analysis, Award Winning Company, Technological Innovation, Miltiple Payment Methods, Exceptional Trading Opportunities.
Other Services: IB/ Affiliate, White label, MAM and Institutional financial services
Clients: Retail, Professional, Institutional
Support: 24/5
Team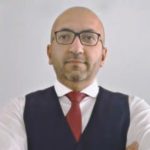 Husam Al Kurdi
CEO at SquaredFinancial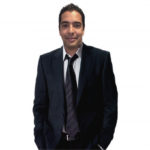 Ali Rupani
Chief Sales Officer at SquaredFinancial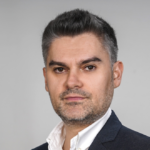 Stathis Flangofas
Deputy CEO at SquaredFinancial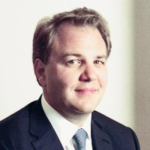 Philippe Ghanem
Founder & Executive Chairman at SquaredFinancial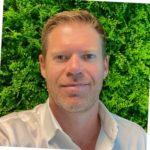 Manie Van Rooyen
CEO at Squared Financial (Seychelles) Ltd