Headquarters
Overview
PriximInfowares UK Ltd. is a company which was established in 2018. The company proposes different Forex affiliated solutions that used by brokerage companies. These combine a supervisor terminal, that was designed for accounts direction and trade performances processing.
The business proposes its CRM system, which furthermore supports to manage your clients' accounts, as well as supports the individuality verification, KYC, and MT4 bridgework integration. Also, the firm proposes a lot of Forex services. Finally, Prixim can service you with site evolvement graphics designing, and digital merchandising services including SMM, SEO, and presentation ads.
Advantages
Prixim is a very modern and qualified organization, that has a solution for every task a client might have. The Prixim team representatives combine their expertise in various industries to provide excellent services and discover new opportunities for your project.
Clients: Retail and business clients
Support: Business hours
Team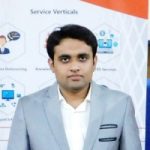 Javed K.
Chief Executive at Prixim Infowares Group