Headquarters
Overview
Discover the full potential of Forex innovation and cutting-edge web, brokerage, and Forex technology with PheasanTech.
Headquartered in Dubai (UAE). A company is registered and regulated under the Government of Hong Kong (Ordinance 310 / AOA) and the Government of Hong Kong. Law, Reg. No: HK / 65795127/000/02/16/6.
PheasanTech is known for its commitment to provide forex brokers with critical IT solutions and trading technologies. They are one step ahead when it comes to innovative web design and development or MT4 trading technology solutions.
Start your own forex brokerage company with our "results-oriented one-stop brokerage solution".
Their highly skilled team of experts provides customers with world-class services and end-to-end solutions while ensuring high returns on their investments.
They are always ready to build new Forex brands and our proficiency will make your brokerage business smoother and more profitable.
Advantages
AI/ ML Development, assistance in logo creation, landing page creation, full assistance with integrating MT4/MT5, customized chat BOT, mobile app optimization.
Registration possible under the following regulators: FCA (London), MFSA (Malta), BVI FSC (British Virginia Island), FSP (New Zealand), IFSC (Belize), CySEC (Cyprus), SFC (Hong Kong), FSC (Bulgaria), FSA (Labuan), FSA (St. Vincent), FSC (Vanuatu)
Regulated by: Hong Kong Government
Clients: Institutional and individual clients
Special Clients: Seven Star FX, FCIFX, GCC, Cube Forex
Support: 24/5
Team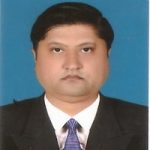 Mukund Thakkar
Managing Director at PheasanTech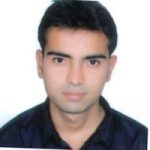 Vimesh Soni
Executive Director at PheasanTech