Headquarters
Overview
Many new participants, who have just started trading, are looking for reliable a multi-asset broker. However, it should offer not only the extreme diversity of tradable products but also the best conditions, low pricing, complete transparency, and multi-functional platforms. Our industry experts with many years of experience have examined the IronFX forex broker and prepared this article representing key findings of the company. Is it a suitable broker for beginner or intermediate traders? How to start making money with it, and how to open a trading account? Is it a reliable trading platform? Here is everything you might be curious about.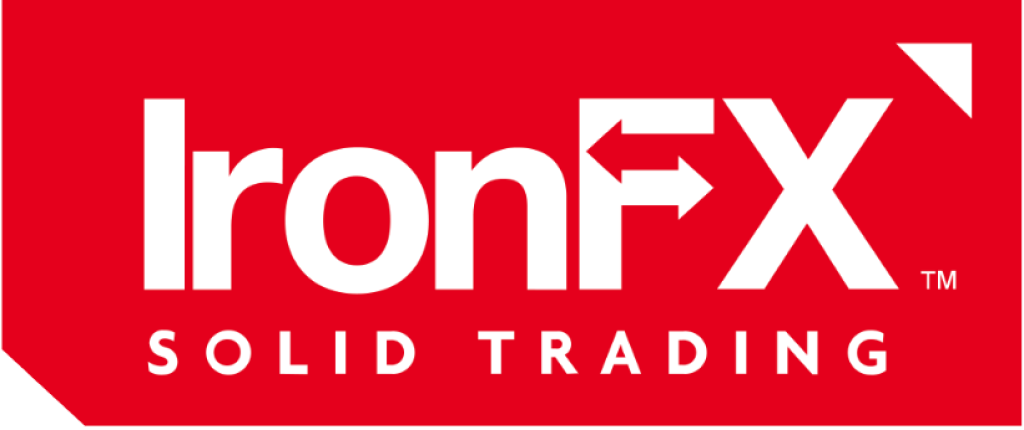 IronFX is a company with a lot of trading platforms and above 300 tradable tools in different markets, not only in forex and CFDs. The company supports retail and institutional clients from over 180 countries in the world while giving help in over 30 different languages.
IronFX customers can profit from day-by-day coverage delivered by one of the world's largest and most experienced wide-ranging customer reportage teams. The IronFX customer-centric representation proposes top functionalities through its terminals and widgets composed of the widest collection of issues at first-class pricing. Everyday market news feed and insightful analysis present customers the possibility to take advantage of utilizing first-rate data and information to make learned trading decisions.
Review
The IronFX company was launched in 2010 in Cyprus. Throughout these 12 years, this brokerage company has managed to grow to a global brand with office branches and clients all around the world.
The head office of the company is located in Cyprus. In addition to this, the business is represented by offices in such cities as Johannesburg, Sydney, and, of course, the capital of the financial world – London.
Recently, however, the broker has decided to stop providing services to traders and investors from such countries as Russia, China, and Nigeria. The company's roadmap lies in the countries with more stable and decentralized financial systems. This is also related to the fact that IronFX aims to become an equal competitor in the world's markets.
IronFX is one of the most well-established companies in the financial markets. It holds over 40 world's most prestigious awards in different nominations. The growing number of these awards shows that the company is working hard to develop every year.

The first two rewards acknowledge the desire of the company to grow and bring something new to the industry. In 2011, the European CEO declared it the Fastest Growing FX Broker. In the same year, IronFX was proclaimed as the Best FX Newcomer, according to World Finance.
Recently, it received the award 2022 Global Excellence Awards and was acknowledged to have the Most Outstanding Online Trading Partners Program – 2022.
IronFX Regulation and Safety
Licensing
The company wishes to reference that as a business institution, IronFX stands by the relevant cosmopolitan and European regulatory standards. The IronFX Group of Companies consists of assets firms authorized and regulated by the satisfactory monetary authorities, the FCA (FCA No. 585561), ASIC (AFSL No. 417482), FSCA (FSP No. 45276), and CySEC (Licence No. 125/10) and operational during the world. The group of companies hasn't received a fine from any strong authority.
Before June 2015, IronFX also used to be regulated by BaFin, CONSOB, and FSP. However, the company decided to leave these regulations.
Such a diversity of licenses from top-tier regulatory bodies makes IronFX a reliable broker that can provide security to retail investor accounts during forex trading activities.
Negative Balance Protection
Negative balance protection is one of the features that provide safety to trading accounts. It is important for any brokerage company to show its transparency and readiness to resolve clients' issues. This stop-loss feature is one of the ways to do this and one of the central features of the IronFX customer-centric model.
Negative balance protection offered by the IronFX broker is part of the Client Agreement, which must be accepted by the client when creating a trading account with the broker. According to this Agreement, the services providers must ensure that the client may never lose more than his or her total deposits.
IronFX Broker Trading Costs
The major objective of any participant in the online trading process is to earn maximum with minimum losses. One of the ways to achieve minimum expenditures on forex trading is to choose brokers that require low trading costs. Is IronFX one of such operators?
Types of Trading Costs
To begin with, we have to clearly define which fees or/and commissions might be charged by the forex broker. We divide them into two categories:
Trading fees – funds paid for the forex trading activity, which are usually included in spread bets;
Non-trading fees – funds paid for the access to the basic functionality of the service that isn't related to the trading process. Also, brokers may charge users for non-being active on the trading platform for a pre-agreed time.
IronFX charges its retail and institutional customers with both trading and non-trading fees.
IronFX Trading Fees
IronFX represents both fixed and floating spreads. If you are trading forex, spreads might depend on the account types. The fees on currency pairs are much lower for clients trading between Micro and VIP tiers. However, this works only with majors – the variation for minors isn't very significant.
The good thing about trading fee structures on IronFX is that the broker offers fixed spreads as well. This allows traders to focus more on their trading strategies than the volatile markets and changing spreads.
The diversification of tiers is available only for forex. When trading CFDs or other types of financial instruments, spreads don't drop or grow significantly.
Fees on Foreign Exchange
To estimate the trading fees on currency pairs, we examined the spreads for the EUR/USD pair. We found out that the minimum spread might fall as low as 0.7 pips. Nonetheless, in the majority of cases, this pair is traded with the average spread, which is reported to be listed at 1.2 pips.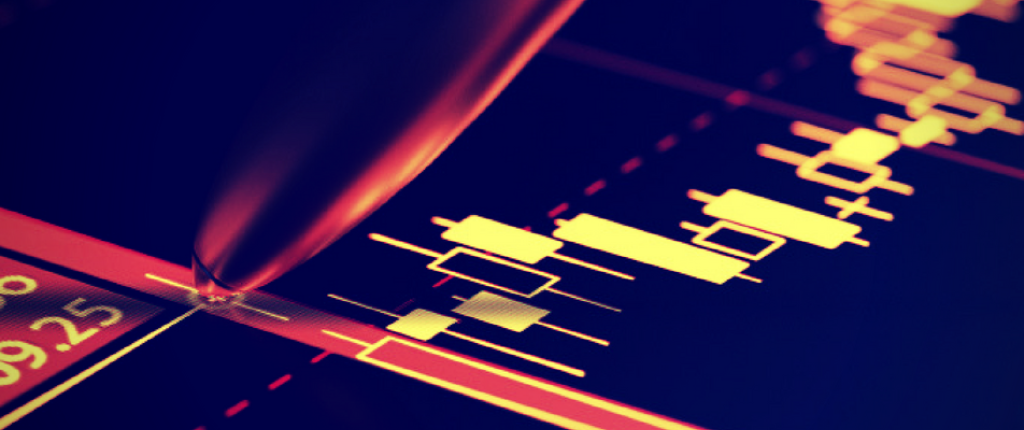 Generally speaking, these minimum and average EUR/USD spreads are lower than industry average points.
Non-trading fees
IronFX has two types of non-trading fees – withdrawal and inactivity fees. Deposits are executed without paying additional commissions.
Withdrawal Fees
Unfortunately, we couldn't find clear information on the official website of the broker that would clearly define the conditions for withdrawal fees. The only information we have found says that the broker may charge an extra amount from MetaTrader 4 trading accounts. The percentage isn't defined. The proportion is removed relative to the amount you deposited and requested a withdrawal.
Other Fees
Inactivity Fees
There are a lot of online brokers that impose additional commission fees for traders who aren't active on their platforms. This type refers to charging an extra amount for being inactive for a year. In such cases, the provider reserves the right to charge a $50 fee.
"No Trading" Fees
"No Trading" type of fee is different from the inactivity commission. Many other brokers don't charge it. But IronFX does, and it warns its new users that the broker will take a 3% commission if a new trader makes a request to withdraw funds without taking part in trades.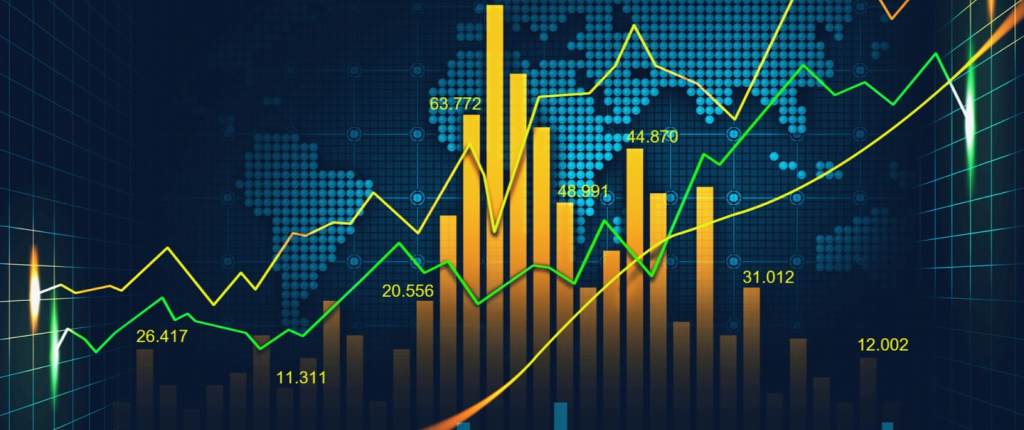 If you don't want to be fined, make a good consideration before funding your account for trading with IronFX. You won't be able to withdraw the same amount you deposited without entering deals on the platform.
Trading Account Review
Trading Account Opening Process
If you want to open a live account with this broker, you can easily do this online. The first step to complete is entering the official website of the broker. When you approach the website, you will be offered to choose the language. You will see the register button. Click the button, and you'll see this table appear.
As you can see, you are required to enter your name and last name, contact info, and country of residence. The last aspect in the line is very important because some account types aren't available in certain countries.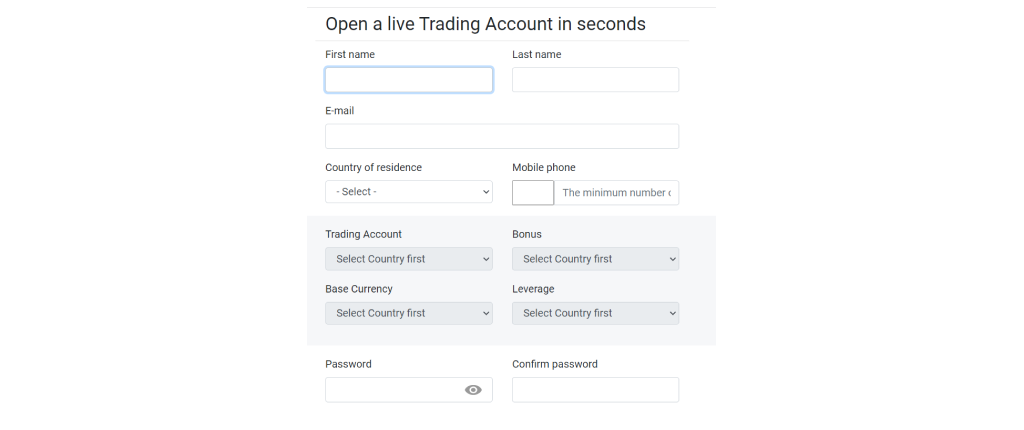 Then, you choose your base currency. The main currencies, which are covered, are USD, EUR, GBP, AUD, JPY, CHF, PLN, RUB, and HUF. If you cannot make deposits in any of the currencies, choose the most convenient one. Your later deposits in other currencies will be converted to the chosen base currency at the prevailing exchange rate at the given time.
Make sure to create a reliable password because this will secure your account from being hacked by anyone else.
Does it Have Verification?
Yes, when you open a live account with IronFX, you are required to prove the address of your residence. In order to do this, you will have to introduce your proof address documents. The broker accepts any utility bill or a bank statement.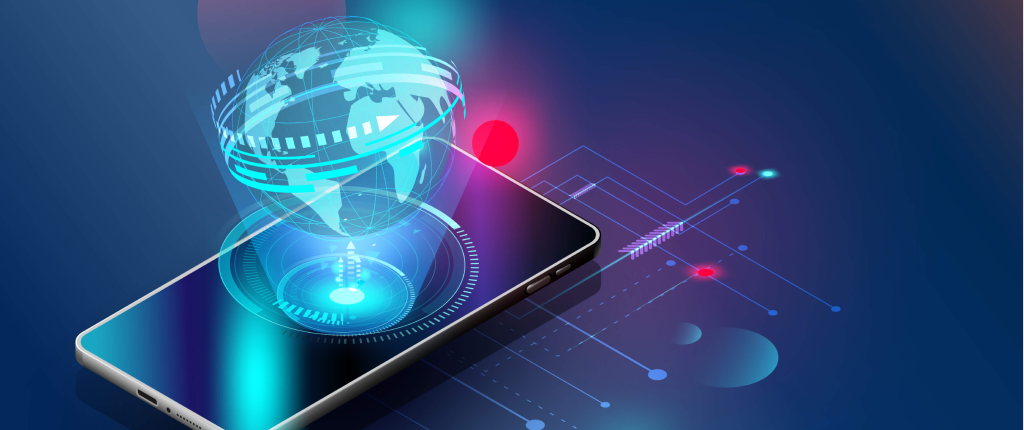 If you have ones, make sure that they are dated not later than six months. Otherwise, your request will be declined.
One more important thing to mention here is that the broker accepts only physical documents. If you have bills or statements in the online format, this won't be verified.
Account Types
Probably, the diversity of trading accounts is the greatest advantage of this broker. Although it doesn't offer a free demo account, it provides other interesting types that can suit, basically, any forex strategy. In order to choose a proper trading account, consider several factors, such as the trading instruments you want to deal with, conditions, types of order execution, etc.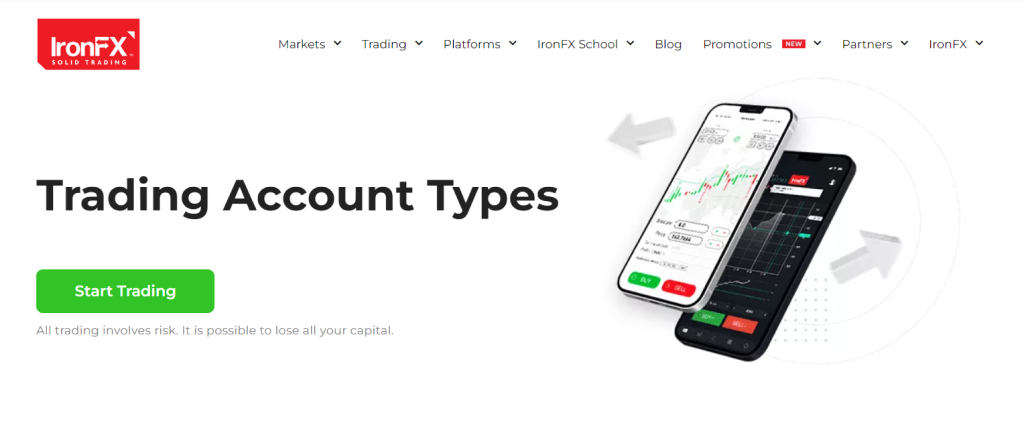 Live Accounts
Real or live accounts have instant execution that involves the use of requotes. IronFX offers live account types with fixed and floating spreads. You will have the possibility to open one of the following types:
Standard
To activate the Standard account, you are required to deposit at least $100. On this account, you can choose among all the mentioned-above base currencies and trade such instruments as currency pairs, metals, indices, commodities, futures, and shares. The floating spread starts here from 1.8 pips, and the fixed is to 2.2 pips. This is a swap-free account.
Premium
The Premium account is activated with a minimum deposit of $1,000. It is also a swap-free account, but it comes with lower spreads. The floating spread starts from 1.6 pips, and the fixed on is to 1.8 pips.
VIP
On the VIP account, the transactions are executed only in USD. The account minimum is $10,000. It's called VIP because it offers lower trading costs than the ones described above – spread floating from 1.4 and fixed to 1.6.
Live Zero Fixed Spread Account
As you can see from the naming of the account type, it comes with a zero spread. However, unlike the other account, you cannot trade shares with zero spread. The minimum deposit here is $500, and leverage might be set up to 1:500.
The one thing that is common for all the live accounts available with this broker is the support from the dedicated account manager. The only drawback of this is that it is available only during business days.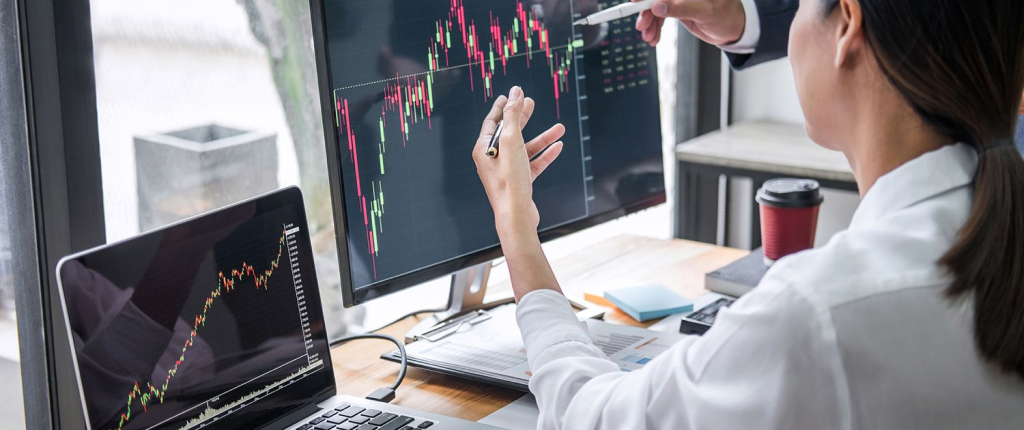 STP/ECN Accounts
STP/ECN accounts have market execution with no requotes. In addition to this, such accounts don't have any difference in spreads because of a different liquidity provider.
IronFX offers three STP/ECN account types.
No Commission
No commission account offers manageable leverage of up to 200. Here you can trade only some of the listed instruments. The spread starts from 1.7 pips.
Zero Spread Account
In general, this account type has the same features as the previous one. The only difference is that it has a zero spread on all financial markets. Also, it accepts only 3 base currencies – USD, EUR, and JPY.
Absolute Zero
The Absolute Zero Account offers flexible leverage up to 200 and comes with the minimum spreads falling as low as 0.3 pips.
Trading Platforms
MetaTrader 4
IronFX doesn't offer its original terminal for trading on the markets – clients are offered to try speculating products CFDs via MetaTrader 4, which is one of the most widely-used terminals in the industry. IronFX allows traders to use the complete functionality of MT4. The trading terminal accepts all types of order execution and provides cutting-edge charting, monitoring, and screening features.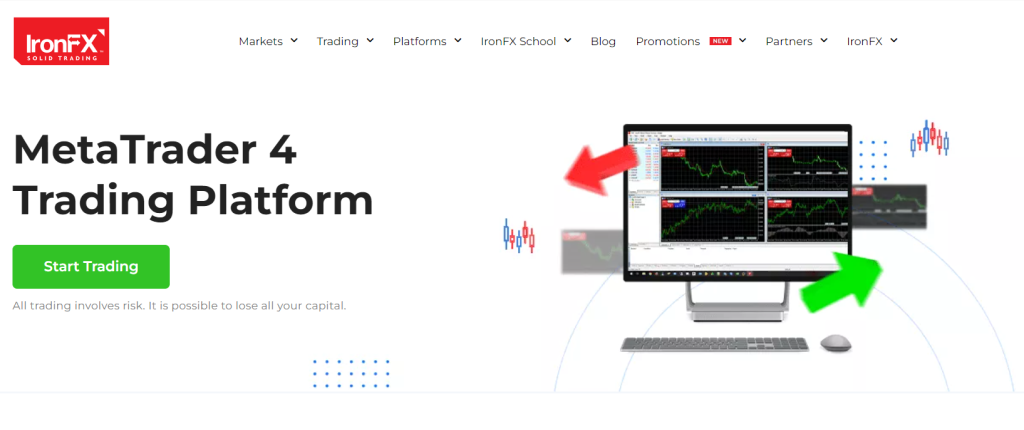 Although MetaTrader 4 is considered to be outdated, it's a very usable and customizable platform. It might be installed on devices powered by Windows, macOS, iPhone/iPad, and Android.
WebTrader
WebTrader is a browser-based version of MetaTrader 4. It's used by users who prefer not to download a desktop solution but rather to use a web version in order to be able to participate in trades from any device. WebTrader of IronFX is fully-synchronized with its desktop version. In addition to this, WebTrader is accessible without the necessity to register on the MQL5 community.
TradeCopier
This application was developed to help beginners and part-time traders. TradeCopier is a social trading platform of IronFX that allows users to copy the strategies of the successful participants and make money from them.
It is a very helpful application for beginners who don't know how to monitor markets correctly and what aspects to pay attention to. With IronFX's TradeCopier, they will be able to see in practice how professionals work and to further use this experience to develop their own strategies.
PMAM Trading Platform
The PMAM Platform is designed to help users manage multiple accounts. By using advanced features of the application, users can focus on trading and making money from different accounts.
IronFX's PMAM Platform doesn't have any limitations on how many managed accounts might be added. It also has a one-click order entry feature. However, the platform is supported by only Microsoft.
Mobile Trading Platform
IronFX's MetaTrader 4 terminal is well-optimized for mobile and tablet gadgets. Basically, clients access the same platform but via a mobile device. This allows staying tuned whenever you are.
Except for the mobile trading platform, IronFX also has its own Research mobile apps. The app doesn't allow trading, but it displays information collected from multiple trading markets. This allows traders to conduct deep market analysis.
Research Tools
The research app is very easy to use, but, unfortunately, we cannot say that it is very effective for active traders who need only updated information from the financial markets. It provides stock market data and videos on financial topics. However, new videos appear rarely, and many of them aren't relevant anymore.
Despite this, the research app has great potential. If the broker pays more attention to its improvement in terms of posting live trading news, the application will quickly grow into an extremely effective research tool.

Those who need regular news updates should go to the official website of the broker. It has the "Financial News" section, where new materials are posted every day. The website also has an economic calendar. With this feature, traders can stay aware of the industry events in a real-time mode. It also covers global economic indicators such as Gross Domestic Product (GDP), interest rates, unemployment rate, Central Bank Minutes and Consumer Price Indices (PMIs), and others.
Trading Instruments
IronFX offers multiple trading products, such as currency pairs (including majors, minors, and exotics currency pairs), commodities, metals, indices, futures, and real shares. IronFX also lists CFD instruments.
However, you should consider it well before starting trading CFDs on shares or other products. Contracts for Differences are complex instruments. There is a risk of losing money and all your profit rapidly when trading CFDs. 75.35% of retail investor accounts lose money when trading CFDs with this provider. So, before entering this complicated avenue, make sure you understand how it works. Keep in mind that any trading involves risk. You must be responsible and considerate.
The total number of financial instruments offered by IronFX exceeds 300 tradable securities. This is quite a competitive listing, although some market leaders might provide more products for investments.
Educational Resources
It is vital for beginners and intermediate traders to choose brokerage services that offer the maximum number of educational resources and training programs. The thing is that it's difficult to succeed in online trading without any background knowledge and experience. On IronFX, you can gain this experience by trading via the social trading platform. In addition to this, consider the educational materials of the broker as well.
IronFX School is a place where everyone can learn trading from scratch. It offers extensive educational solutions that will help quickly improve your current skills or broaden your knowledge of many processes in specific fields of online trading.
On its official website, the broker displays a section with explanations of basic terms of forex trading. It briefly defines the core stages and explains to a new user how to set up one's trading activity effectively. It also offers different educational videos made by IronFX specialists in order to cover all the clients' needs.
One more cool educational feature of the broker is the set of e-books for beginners to develop basic skills necessary for market participants. The e-books cover such topics as Fundamental Analysis, Technical Analysis, Developing your Trading strategy, and more.
Pros & Cons
Pros
a user-friendly official website;
easy-to-navigate trading platform;
state-of-the-art trading solutions that are used by both beginners and experienced traders;
access to multiple financial markets;
the possibility to trade on multiple trading accounts via the PMAM platform;
advanced social trading platform with a diversity of successful traders to choose from;
well-documented spreads and fees;
responsive account manager;
well-optimized mobile trading platform options.
Cons
poor research application;
no demo account for beginning traders to practice;
no access to crypto markets and crypto-related products;
poor selection of payment methods.
Final Thoughts
To sum it up, IronFX is a good broker. We don't have any reasonable clue to suspect that this is a scam broker because IronFX is regulated by a few top-tier regulatory bodies and provides complete account safety. It suits both professionals and newbies. It's providing support 24/5 via IronFX live chat and other usable means. You can get your urgent questions answered quickly.
Advantages
More than 1,200,000 clients across 180 countries worldwide, 300 tradable instruments from 6 asset classes, Exceptional and dedicated client support in 30 different languages, 24/5, Award-winning broker with over 40 prestigious international investing awards.
Clients: Retail and institutional clients, businesses and institutions
Support: Client support in 30 different languages, 24/5
Team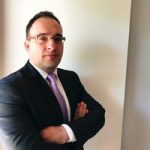 Constantinos Karoushios
CFO at IronFX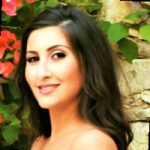 Nayia Antoniou
Chief Human Resources Officer at IronFX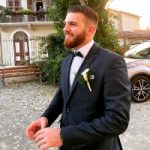 Giannis Leonidou
Trading Platform Administrator at IronFX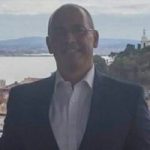 Paulo Baptista
Senior Advisory Account Manager at IronFx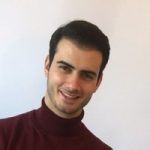 Christophoros Demetriou
Product Manager at IronFX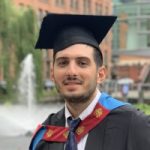 Stelios Karayias
Project Manager at IronFX