Headquarters
Overview
Since its founding in 2014 in the UK, HaveTrade Software Solutions LTD. has created innovative products and solutions for FX brokerage firms. Serving over 70 businesses and individuals, they have set industry standards. The company has solutions for both new and existing brokerage companies.
They offer all of their products and services after extensive market research, and "reducing costs without sacrificing quality" is a top priority. Their prices are the most competitive and our packages are the most complete. There are no hidden fees, and you hardly need any of the packages to run your broker.
The company is a one-stop solution for all your brokerage needs. HaveTrade offers an unrivaled combination of experience, information and analytics. Their diverse team of market experts, analysts and consultants are constantly striving to offer best-in-class solutions at the most competitive prices to ensure you become a decisive winner in the world's largest market. Company services will make your transition from a startup to a place among the leading companies smoother.
The company's mission is to bring together liquidity solutions for multiple assets and best-in-class trading technologies under one roof. They strive to provide individuals / companies with a complete solution to meet their requirements through our tailor-made solutions.
They strive to expand their commitment and software solutions around the world by continually improving products through continuous research and development. The Forex industry moves over time and they strive to grow and grow rapidly.
Advantages
MT4 Plugins, bonus plugins for Prime CRM, web/mobile trader, multi-account trader, CRM is integrated in real-time, branded design, admin panel with multiple levels of access, WordPress or HTML website, live chat.
Clients: Retail and business clients 
Partners: Metatrader4, Metatrader5, Tools for brokers, Neteller, Swissquote, Leaseweb
Support: Business hours
Team
Karan Kapoor photo
Prime Brokerage Specialist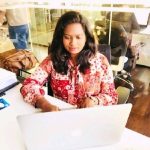 Sheeba Joseph
Forex Brokerage Business Specialist