Headquarters
Overview
GAINSY was founded to help its customers engage in the Forex market and online trading. The company's employees have real-life experience earning profits on the FX markets, which proves the credibility of the team.
Since 2012, GAINSY has been making efforts to develop its online version – gainsy.com, to become even more transparent and welcoming to their customers.
Advantages
GAINSY provides online trading services in the Forex market that are based on the NDD (No-Dealing Desk) concept. All trading positions are hedged by some of the most dominant institutional liquidity providers on the market.
Clients: Retail and business clients
Support: Business hours
Team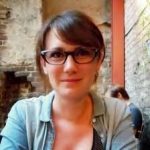 Sophie Wallon
Client Services Manager