Headquarters
Overview
CryptoSoftwares is a leading, ambitious, traditional Blockchain Development company all over the world. The experienced blockchain development team of CryptoSoftwares is well versed in decentralized and custom blockchain software development on a variety of environments such as Hyperledger and Ethereum and many others.
High-end blockchain development service with a beneficial development group excelled in blockchain application development, cryptocurrency development, bitcoin exchange platform, original currency offering, Hyperledger application development.
Advantages
High Performance, Secure and Reliable, Highly Customizable, Cheaper and Faster, Advanced Control Panel, Enhanced Buy / Sell System, Two Factor Authentication.
Clients: Institutional clients
Support: 24/7
Team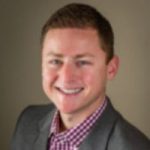 James Taylor
Blockchain Developer at CryptoSoftwares