Headquarters
Overview
Crypto Finance Group is an award-winning corporation and one of the most respected fintechs in Switzerland, with firms in Zug, Zurich, and Singapore. We enable business intermediaries to manage, accumulate and handle with digital assets. Professionalism is our focus, but creation and quickness are equally important. With our plentiful collection of crypto assets property business services – in assets property management, brokerage, and storage and tokenization infrastructure solutions – we are absolutely positioned to cooperate efficient investors participate the crypto assets property market.
Crypto Finance Group is a fast-growing, breathless place functioning with marvelous chances for individual evolvement and experienced advancement.
Advantages
The transparent and proprietary trading infrastructure enables order executions for BTC, ETH, XRP, BCH and LTC against CHF, EUR and USD. Trading is possible 24 hours a day, 7 days a week. Ensure liquidity through a strong partner network and access to the largest crypto asset exchange platforms and brokers. This enables the execution of orders of all sizes and under all market conditions. Customers benefit from an extremely wide range of trading pairs. In addition to the traditional crosses, offer a variety of trading and custody services for Altcoins. Trading infrastructure allows customers flexibility in trading: from small automated order executions to multi-million dollar OTC blocks. Trading with our UI, the Crypto Asset Trader (CAT), enables access to the most important trading functions in a secure environment. These main trading functions are also offered via the different API connections. The company brokerage, Crypto Broker AG, has received approval as a securities firm from the Swiss financial market regulator FINMA. They are one of the few regulated brokers for digital assets worldwide, which makes us an ideal partner for institutional and professional clients. Offer secure custody services with state-of-the-art hardware security modules for our trading customers. Offer compliance and advisory services as well as training on crypto assets. Post-trade settlement guarantees 24/7 non-stop access, personal support and professional reporting.
Clients: Institutional clients
Partners: InCore, Ergon, GenTwo AG, AKJ, CAT Financial Products
Support: Monday to Friday, 7:00 am – 6:00 pm CET
Team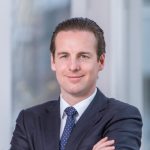 Jan Brzezek
CEO & Founder at Crypto Finance AG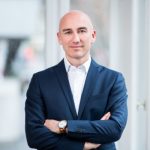 Jürg Egli
CFO at Crypto Finance AG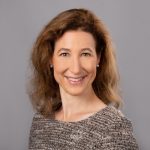 Sarina Christner
Chief Operating Officer at Crypto Finance AG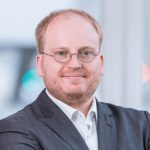 Lewin Boehnke
Head Of Research at Crypto Finance AG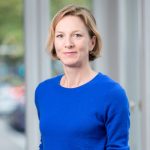 Yara Ainsworth
Head of Marketing at Crypto Finance AG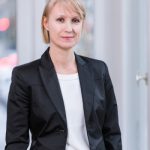 Gunilla Zedigh
Business Manager at Crypto Finance AG