Headquarters
Overview
Colmex Pro is a regulated stock CFD and equities broker, based in Limassol, Cyprus. Founded in 2010, Colmex Pro has been providing access to over 9 000 American stocks to both private and institutional clients. It is regulated by the Cyprus Securities and Exchange Commission (CySEC) and the South African Financial Sector Conduct Authority (FSCA). The company has more than 8 000 registered users who have traded over 4 bln. shares via this platform.
Review
It offers its clients a wide range of investment tools that help clients and investors to capitalize their time trading on the stock market. It supports 8 trading platforms, also trading programs that are available both on desktop and mobile versions.
The broker also has tiered and fixed account plans. The final choice depends on the experience level of its consumers.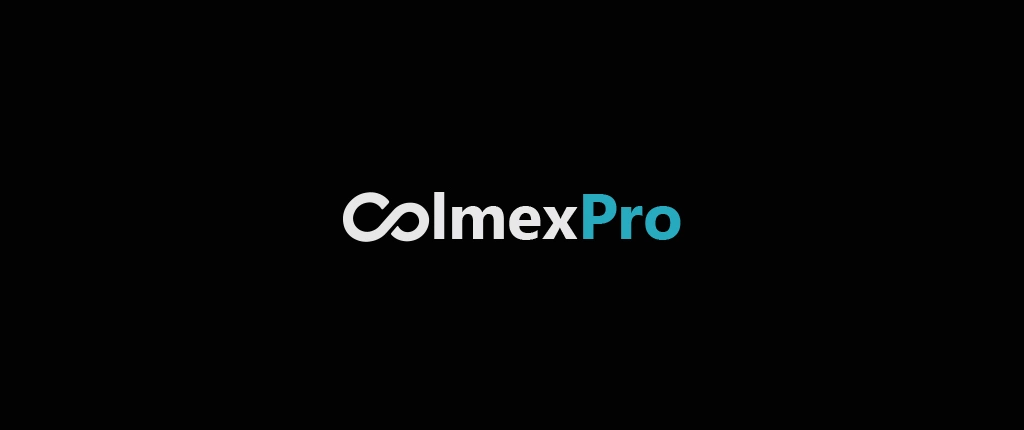 Supported languages on Colmex Pro
This service has an English version only, its blog is available in English and Spanish.
The company does not support a global community in the best way possible, regardless of which language you speak.
So, you can face a need to access or use a third-party app or website due to this language barrier.
It is time to trade
But first, let's check out operating time. As for Forex, it is available non-stop from Sunday at 22:00 to Friday at 21:00 (GMT) on the MT4 platform. If you want to trade spot metals and crude oil, it opens at 22:05 on Sunday and closes at 21:00 every Friday (GMT).
Individual stock trading sessions can be found within the Colmex Pro trading platforms.
Trading platforms accessible on Colmex Pro
Let's pay close attention to the trading services available here. We can define 3 of them. So, check out all the important information about each platform below.
Colmex Pro 2.0
Colmex Pro gives an opportunity to try its proprietary platform. No matter if you are a newbie or a pro trader, it is suitable for you. The platform includes a user-friendly interface that has a simple charting system and advanced analytical tools as well as a great range of options available for customization.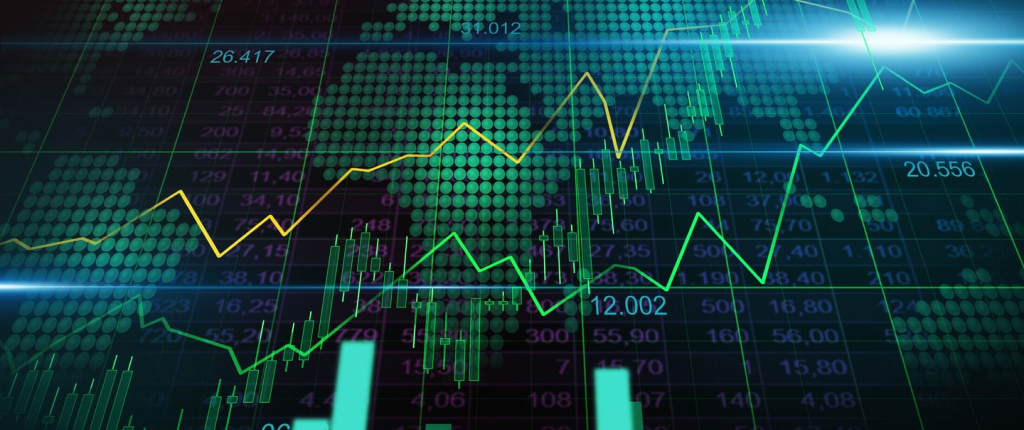 So, here you can see features included in Colmex Pro 2.0:
Level 2 data from a Super DOM panel (Depth of Market);
47 chart indicators, also custom indicators;
Stock screeners in a real-time mode;
All advanced order types and hotkeys;
14 chart styles, among them are Cluster charts and Heiken Ashi;
Stock market history is also recorded
If you plan to try it, just visit its website and download it right here. As a great plus, it is accessible for Windows PC and Mac users.
MetaTrader 4
As we all know, MT4 is the most popular Forex service in the trading community. It gives an advanced technical analysis, and a range of options to suit your own strategy. For example, market and pending orders, instant execution, stop orders, and trailing stops.
You can also meet an interactive chart with 9 time periods, 23 analytical objects, and approximately 30 built-in technical indicators.
Its users can also subscribe to signals and copy trading, or try an algorithmic robot. Just download it from the MetaTrader Market.
By the way, MetaTrader 4 is accessible both for Windows and Mac consumers.
MultiTrader
Colmex Pro also has a MultiTrader. It is like a level up: it gives a robust institution-grade service for an experienced trader.
The platform comes with several intuitive and advanced options such as low-latency and real-time data, order routing technology, Level 2 quotes for equities and options, also basket trades.
Traders can also have access to a list of the best 20 and worst 20 performers. It is updated in real-time mode.
To try it right now, just visit a Colmex website and download MultiTrader right here. To sweeten the deal, you can also use it via the convenient web trader version.
Markets on Colmex Pro
It offers a great range of stocks, over 9,000 US stocks. Among them are blue chip, mid-cap, small-cap, ETFs, ADR's and a huge number of OTC stocks.
But that is not all. There is also a selection of other assets available, including 51 major, minor and exotic currencies, precious metals, energies, agricultural commodities, and nine major indices.
Alas, cryptocurrency trading is not available here.
Financial license and regulation
Colmex Pro Ltd is regulated by the Cyprus Securities and Exchange Commission (CySEC) under license number 123/10, and the South African Financial Sector Conduct Authority (FSCA) under license number 46990.
As a CySEC-regulated firm, Colmex Pro is a member of the Investor Compensation Fund which covers client funds up to 20,000 in EUR if its customer is unable to meet its financial obligations. The company also stores client funds in segregated accounts with top-tier banks. As a result, Colmex Pro seems to be a reliable platform.
Account types: tiers and fixed plans
This platform has different kinds of profiles according to your choice: stock CFDs, Forex, and equities. See everything you should know about it below.
Stock CFDs
Here you can face Bronze, Silver, Gold, Platinum, and Diamond tiers. Minimum deposits for a Bronze account start at $500, with a minimum order of $1.50. The fixed plan requires a minimum sum of $2,000 for a Bronze profile.
Equities
You can choose between Bronze, Silver, or Gold plans, starting at a $3,000 minimum deposit and a minimum order of $2.50 for tiered. The minimum sum needed for a deposit starts at $25,000 for fixed plans.
Forex
The minimum initial deposit is $2,000 and the minimum trade size is 0.01 lots. Spreads start from 0.3 pips if you choose the MT4 platform.
Demo accounts on Colmex Pro
Beginners and pro traders have a chance to try a demo profile. So, they can practice their trading skills and strategies without any fear of losing funds.
You can try it as soon as you register here.
By default, a trial account has a 25,000 virtual balance with 100,000 in buying power. In addition, you can request a higher balance if you need it.
Please, keep in mind that the demo is available for 5 trading days. It is quite a short period, other platforms offer a 30-day demo.
Fees and commissions
Colmex Pro charges several types of commission:
If we choose stock CFDs, pricing is based on tiered plans. It starts from $0.01 per share with a Bronze plan, and it slumps down to $0.005 per share if you have a Diamond plan. You can also pick a fixed plan. So, here you have to pay $12 up to 3,000 shares with the Bronze plan, and only $9 up to 5,000 shares if you obtain the Diamond one.
As for equities, all tiered plans charge $0.01 per share. Its fixed plans start at $6.95 up to 3,000 shares. For other types of assets, fees vary depending on the asset and the kind of your plan. Forex spreads start from 0.3 pips for major currency pairs. Please, do not forget that there is a $14.50 commission per 1 contract side if you own a basic account.
We should also mention that there are some other fees and commissions that you should be aware of. For example, a monthly inactivity fee of $30 for CFD profiles, and $55 for equity accounts. This applies if there is no activity for 30 days. There are also overnight rollover (aka swap) fees. In addition, ECN and routing commissions in CFD and equity accounts.
Leverage
For retail traders, leverage is accessible up to a maximum of 1:5 for stocks. Professional clients can have leverage up to 1:20. Forex tools can be leveraged up to 1:30.
Colmex Pro as a mobile app
When it comes to mobility and convenience, applications are incredibly popular among traders. There is no need to have a desktop or laptop to trade anymore. Trading has become handier with the help of mobile apps.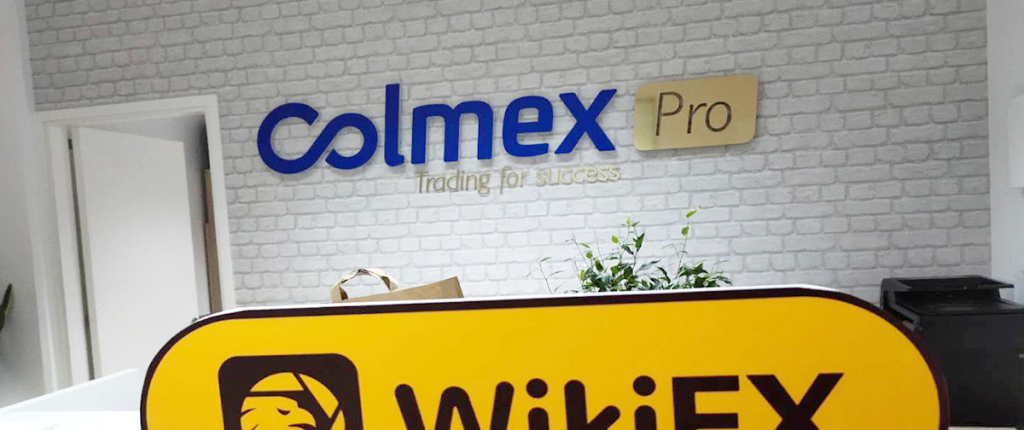 As a great plus, Colmex Pro gives three mobile applications including Colmex Pro 2.0, MetaTrader 4, and MultiTrader. They are suitable for both iOS and Android consumers. Just imagine: you can trade, manage your account, trades, and money on the go, no matter where you are.
With Colmex Pro 2.0, users can get access to thousands of stocks, with simple order entry, real-time streaming prices, and market depth. Three popular chart styles and tons of indicators are accessible here.
MT4 offers superior trading options and customizable features. For example, more than 50 indicators and graphical objects, all order types, and execution modes. In addition, a live news feed to track the current situation. You can also see a mobile adapted scale and scroll charts. They will allow you to trade directly from the palm of your hand.
If you try a MultiTrader mobile app, you can see that it offers a secure portable service with a range of benefits. You can manage your profile, receive live market data, as well as watchlists. This app is still available for Android consumers only.
Deposits and withdrawals
Colmex Pro has a high-security level provided for customers, and the ability to choose the most convenient option from a great range of payment solutions. For example, you can top up your account via bank account, online payment methods (such as PayPal), and a bank card (debit or credit).
It has no fee for deposits. As for withdrawals, the first transaction of the month less or equal to $500 is free. Any following withdrawal transactions will have a $40 commission or €30 for EUR profiles.
Wire transfers take 3-5 business days to be processed. Credit card deposits can be processed within a day. It usually takes two hours after making a deposit.
Customer support
It is not a secret that you may face certain issues during trading. You may need assistance immediately in order to manage your trades, open or close orders, process your transaction.
In that case, a collaborative support service is needed. Colmex Pro has a support team that is available 24/5 in eight languages.
You as a client, have the ability to chat with the company via a phone number indicated on the broker's official website: +357 25 030036 (Cyprus). In addition, you can drop them a line via email at support@colmexpro.com and via online chat.
Security system utilized here
It is a top priority for the brokerages and for the whole market too. Most trading systems, including the widely used MT4, come with standard SSL-encrypted security options and 2FA to login. These are designed to protect data exchange between clients and servers available in the company.
Colmex Pro keeps clients' money in segregated bank accounts with top-tier banks. This means that all your funds will be stored separately from the assets of Colmex Pro.
They also check frequently that there is enough funds in the segregated clients' accounts and hold a large buffer for unpredictable occasions. It is made to keep your investments safe and sound.
As a licensed investment company authorized by CySEC, they are also included in the Investor Compensation Fund. The purpose of this compensation scheme is to cover claims of traders of the investment firm through the payment of compensation in cases where the company concerned is unable. If you want to learn more about it, you can visit CySEC's website.
What customers are saying about Colmex Pro
We can admit that its reviews are rather mixed. Some traders complain about the quality of order execution and even suspect the broker of intentional actions aimed at making trades unprofitable. Clients talk about the broker's working principle, although Colmex Pro claims that it has never used the DD technology. Still, there are some positive comments. Traders note quick cash withdrawal, as well as a wide choice of trading instruments and bonus programs the broker offers.
Frequently asked questions
We have listed FAQs about the platform. It is a useful way to prepare yourself for trading. Find them out and see the information that other customers often ask in advance.
Can I use Colmex Pro in my country?
Here is a list of countries that have access to the website. Check them out: Australia, Thailand, Canada, United States, United Kingdom, South Africa, Singapore, Hong Kong, India, France, Germany, Norway, Sweden, Italy, Denmark, United Arab Emirates, Saudi Arabia, Kuwait, Luxembourg, Qatar, etc.
Bonuses and additional features
According to CySEC restrictions, it does not offer any additional features or tools. There are no deals or promotions offered at Colmex Pro at this time. It is disappointing as most customers expect to see a wide range of resources to support their trading needs.
However, you can always check its website or social media channels to stay tuned for further updates.
Is it a scam?
You should take into consideration that the platform is regulated in two jurisdictions, by CySEC and FSCA. It is a legitimate firm registered in Limassol, Cyprus. The broker is unlikely to be a scam, but please, you should not overlook the security. Make research and check out comments before making a decision.
How much do I need to open a Colmex Pro account?
The minimum initial deposit required to open a Bronze plan for stock CFDs is $500. A fixed plan for stocks and a Basic plan for FX trading start at $2,000.
What can I trade at Colmex Pro?
This company offers over 9,000 stocks, a great range of options, and ETFs. There are also 51 currencies, 9 major indices, and a small selection of precious metals, energies, and agricultural commodities available here.
Does Colmex Pro offer a demo account?
Yes, you can sign up on the platform and try a trial version. Here you can practice your trading skills without any loss. Please, note that it is available for 5 days after registration.
To sum it up: should you try Colmex Pro?
Today we have checked this platform and all available features. As you may have noticed, it offers a great range of stocks with a good choice of trading platforms.
Among benefits, we can highlight these positions:
Spreads from 0.3 pips on FX;
A wide range of stocks accessible here;
It is under financial regulation and has an active license;
3 platforms are available.
However, you can be a little put off by the variety of fees, a demo account available for 5 days, and a $500 minimum deposit. In addition, the lack of educational courses, FAQs, and tools will not be enough to challenge other companies. There is no comprehensive training academy or organized training resources.
Traders are not provided with any daily insights, market news, or analysis.
Here you can see disadvantages that you may face if you choose to sign up on Colmex Pro:
No additional bonuses, resources, or tools;
Limited payment methods;
Only 5 days for a demo profile;
$500 is a min-sum for a deposit;
Various fees.
So, should you start using this service or not? It depends on you.
We hope that our article will be helpful for you. By now, you got a good idea of how to use this platform for trading.
You should keep in mind everything that we have mentioned above, and do not forget about the risk-management process before registering here or on any other platform.
Instruments: Forex, Commodities, Indices, Precious metals, Energy
Regulated by: CySEC
Clients: Retail and business clients
Support: 24/7 in 8 different languages.
Team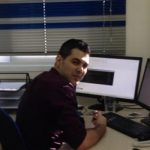 Max Rassoulov
Executive Director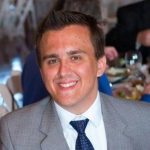 Michael Aulov
Business Intelligence Analyst
Ismini Issa
Office Manager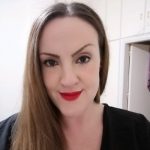 Katherine King
KYC Onboarding Specialist