Headquarters
Overview
Bitfinex is a digital assets property trading platform proposing present-day services for digital currency dealers and worldwide liquidity providers.
Established in 2012, Bitfinex became one of the first experienced platforms launched up to accomodate for the thriving activity in cryptocurrency trading. The firm has gained special background whilst cementing their spot as the go –to platform for digital asset dealers and institutions.
In annex to a suite of progressive trading features and narrating instruments, Bitfinex supplies accession to peer-to-peer financing, an OTC commerce and margin trading for a wide-ranging choice of digital assets. Bitfinex's tactic focuses on providing unparalleled support, tools, and creation for experienced brokers and liquidity providers all over the world.
Advantages
Bitfinex offers order books with top tier liquidity, allowing users to easily exchange Bitcoin, Ethereum, EOS, Litecoin, Ripple, NEO and many other digital assets with minimal slippage. Liquidity providers can generate yield by providing funding to traders wanting to trade with leverage. Funding is traded on an order book at various rates and periods. Bitfinex allows up to 10x leverage trading by providing traders with access to the peer-to-peer funding market. Bitfinex offers a suite of order types to give traders the tools they need for every scenario. Discover more about our most advanced Algorithmic orders types. Organize your workspace according to your needs: compose your layout, choose between themes, and set up notifications. Security of user information and funds is our first priority. Learn more about our security features and integrations.
Clients: Institutional clients
Support: Business hours
Team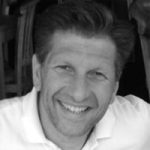 Jean-Louis van der Velde
CEO at Bitfinex

Giancarlo Devasini
CFO at Bitfinex

Paolo Ardoino
CTO at Bitfinex

Stuart Hoegner
General Counsel at Bitfinex

Peter Warrack
Chief Compliance Officer at Bitfinex