Headquarters
Overview
BitBay is the biggest digital currency exchange and trading platform in Europe, which was set up in 2014 in Poland.
The platform antecedently has over 1 000 000 single consumers from the world and more than BTC of the yearly amount. A customer can produce transactions in 23 cryptocurrencies, and tokens in pairs with PLN, USD, EUR and BTC. Because of speedily developing community investment in cryptocurrencies, BitBay is night and day developing and extending its proposal, which results in the innovation of such produces as BitCantor and BitBay Pay.
In 2018, the market released a fresh interpretation of the platform, which has a tradesman interface that helps professional players to analyze using forceful tools . Different categories of maps, drawing modes and dozens of indexes are exactly some of the complexes that BitBay exchange users have waited for.
BitBay was the essential cryptocurrency exchange in the world to implement the modern comfort of Currency Exchange. Platform consumers can speedily change PLN, EUR, and USD for elected FIAT currencies and manipulate on varied market-places.
Advantages
Check out all of deposits and withdrawals and choose the most suitable for a client. Earn profit and reduce losses: set a limit when funds are to be sold or purchased and reduce the effects of an exchange rate changes. Candle chart with tools: check advanced candlestick chart with technical analysis capability. Fill or Kill: take courageous investment decisions using order which is filled immediately in its entirety or it is canceled (killed). Security department: security department monitors the platform for 24/7.
Clients: Institutional clients
Partners: BitCantor, BitBay Pay, BitBay Cash, BitBay Shop
Support: Business hours
Team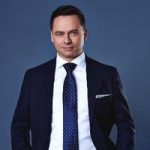 Patryk Kadlec
CEO at BitBay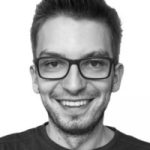 Kamil Sikorski
Chief Marketing Officer at BitBay