Headquarters
Overview
Alibaba Cloud drives value for fintech businesses or all sizes through public and private cloud infrastructure as well as networking solutions helping expand their business into China and Asia. Their clients can reduce overall IT costs and enable expansion to new regions through unique cloud networking solutions. The Alibaba Group ecosystem also provides a range of services to support customers from payments to digital marketing and lifestyle applications.
Particularly, Alibaba Cloud provides an unique network solution to solve the Mainland China cross-border connectivity challenges for fintech platforms hosted out of China.
Review
Alibaba Cloud is a project produced by the e-commerce Chinese giant Alibaba. This project was first rolled out back in 2009. Then, it was called Aliyun, which was later rebranded as Alibaba Cloud. In terms of its place in the public cloud market, Alibaba Cloud is the most prominent public organization in China, and it's still developing rapidly, said Rachel Liu, senior research manager at IDC China's Enterprise Research Group.
Alibaba Cloud operates as a part of Alibaba Group, and its main office is in Singapore. However, it is crucial to notice that the company has data centres in over twenty regions and more than sixty zones accessible worldwide. You can check out their locations and offices (both inside and outside China) on the website.
At the time of writing, they have more processing centres and CDN nodes in the Asia-Pacific region than any other cloud service platform.
In addition, they have more than three million consumers worldwide due to their great tools and valuable solutions.
Alibaba Cloud and its website
The firm has a platform accessible in different languages. English, as well as Mandarin and several other Chinese dialects, are among them.
Although the platform may seem overwhelming at first glance, it has an easy navigation process and relevant information on its web pages.
Not so long ago, the company launched a global initiative named "Tech for Change" in 2019. This project aimed to unite companies and brands to collaborate and boost education, socio-economic and environmental development.
As a great plus, you can find a few articles highlighted at the bottom of its website. So, you should visit its blog. Here you can find a great variety of valuable tips and hacks, the latest news, tutorials and blog posts about artificial intelligence, security systems and Big Data.
Plans and pricing details
As a great plus, all cloud tools and services are accessible on a pay-as-you-go basis. Its pricing tiers are transparent and relatively simple to calculate.
If we pay close attention to its payment solutions, you can find credit and debit plastic cards, Paytm for Indian consumers and Alipay for its Chinese customers.
We should also pay attention to a free trial. It has a reasonable price of $1300 for those that have signed up for less than a year.
In addition, you can pick up more than 20 tools that are free.
To sweeten the deal, the company offers up to an 80% discount for its consumers. You can check out all the details of this special offer on the platform.
Sign up process
Signup forms are tricky territory in user experience design. Nobody likes to fill them out. But this platform offers a how-to video right next to the hosting plan presentation. So, it is an excellent solution to encourage people to fill them out. 
It has a brief signup form and asks for only essential information. Most parts of these fields are pretty standard.
Don't forget to create a secure password with up to twenty characters.
You can receive an email or notification on your mobile phone to access your account regarding the verification process. In addition, further ID verification will be available on your mobile device.
Adding new tools and services
After this, you have to pick up the most suitable type of profile, and if you are an individual and not an organization, you'll be getting a free trial of considerable worth, including a 12-month trial period of flexible compute service with one core 1GB memory and over forty tools.
The interface of the Alibaba Cloud console seems quite intimidating at first since it is designed to provide professional users with easy access to all of Alibaba Cloud's numerous tools and services. 
Alibaba Cloud uses a non-standard cPanel. So, suppose you want to download an additional application. In that case, you need to upload files through FTP, add the required information to enable a quick connection and expand files to a folder of your choice upon the confirmation.
If you need help regarding the platform, you can contact the Finarm team to find out all the details needed.
Support system
Its support system is used as a support hub where users can find or get help regarding its products or another type of available options.
Its customer service offers excellent communication and transparency. These aspects are essential for success. In addition, when support is concerned, Alibaba Cloud provides various types of self-service and assistance via live chat, ticket system and a toll-free phone number.
The team is very responsive to customer needs and also understands local demands better than other companies.
In addition, the company recently launched its so-called "Video Center" with a variety of self-promotional videos, tutorials and demos covering the hottest themes.
Alibaba Cloud has also launched an online magazine. It aims to show the latest updates, ideas, and trends that are shaping the industry.
As a great plus, the company has its forum and its loyal community. It is active, and it is easy to find an answer provided by consumers or the team.
FAQ
As we all know, a help section is more than user support. It is a go-to destination, and FAQ has the most overlooked pages.
It is a helpful way to prepare yourself for using the service and find a detailed guideline. So, open and see the information that other customers often ask in advance.
These tutorials are divided into several groups for newbies, website deployment, applications and development, etc. So, FAQ shows a user-friendly approach.
In summary
Alibaba Cloud has a wide range of reliable services, enterprise-level systems and tools accessible on the platform.
We can admit that their services are first-rate and prices are budget-friendly. So, this company can be picked up as a provider to develop your financial business.
Advantages
Alibaba Cloud is the largest public cloud provider in China and Asia Pacific by market share according to Gartner (IT Services Report 2020). They have greater data center coverage than other providers in the Asia Pacific region which enables us to provide advantages for many services in and out of mainland China including hosting, Internet Content Provider (ICP) licenses, compliance, security and network solutions. These services help improve business performance and user experience for many of their customers.
Global Accelerator (Traffic acceleration to mainland China).
Clients: Fintech, Forex, Retail, ISV, MSP, Education, Media, Manufacturing.
Special Clients: Airwallex, LifeByte, Vantage FX, Ford, Cathay Pacific, Air Asia, IOC, IHG, Apple
Partners: KPMG, Salesforce, Cisco Meraki, Aryaka.
Support: All tech support is open 24/7 (ticket based). General enquiry support is English Service 24 Hours, Monday 12PM - Saturday 12PM. Mandarin Service 12PM - 3AM, Monday to Friday.
Team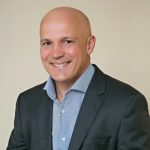 Caerl Murray
Global Cloud Executive at Alibaba Cloud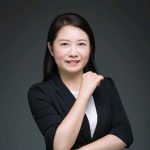 Selina Yuan
President at Alibaba Cloud