Headquarters
Overview
AlgoTrader is an institutional category of algorithmic trading software solutions for communicating quantitative research, progress of trading approaches, and strategic reversals, both classical protection and crypto asset testing and automated trading. AlgoTrader provides everything a normal quantitative trading business needs to operate its research and trading processes. This is actually the production of the most expensive and state-of-the-art algorithmic trading software that enables automated trading of Bitcoin and other crypto assets. Based in Zurich, New York and Singapore, AlgoTrader has extensive operations.
Review
AlgoTrader is a global leader in institutional trading technology for digital assets founded in Switzerland. AlgoTrader utilizes its one-stop institutional class infrastructure to monitor and automate the full trade process starting from pre-exchange risk checks to custody reconciliation. The company works with other businesses to provide them with anything imaginable that a trading business needs to operate effectively and efficiently. AlgoTrader is renowned among stock market traders because of its heavy use and promotion of computerized trading to ensure profitable trades. Their programming team have made a versatile market-leading solution to make sure that any and all businesses can benefit from the implementation of at least one of their services. AlgoTrader believes in unifying both digital and traditional sides of the institutional trading lifecycles. Making a bridge between these two aspects of trading is hard but not impossible, and we assure you that they have enough talent and internal development resources to make it happen.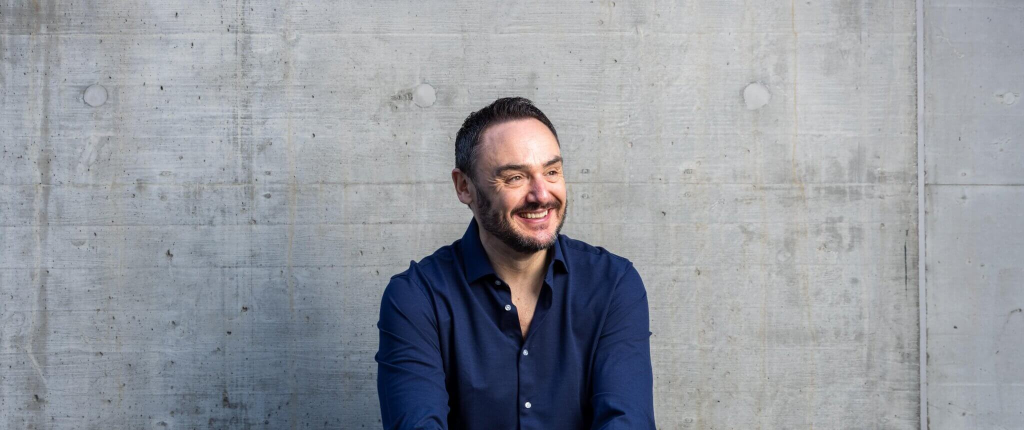 Products
An institutional class infrastructure with blockchain support aimed at banks that bridges the gap between digital and traditional assets to face the fast-approaching tokenized future.
Another trading platform but now with an aim towards automation and customizability, allowing you to augment your profiles and assets at any time during the 1st step of the trading process.
And last but not least, an end-to-end algorithmic trading platform where you can create a trading system that's best suited for your company and your company alone.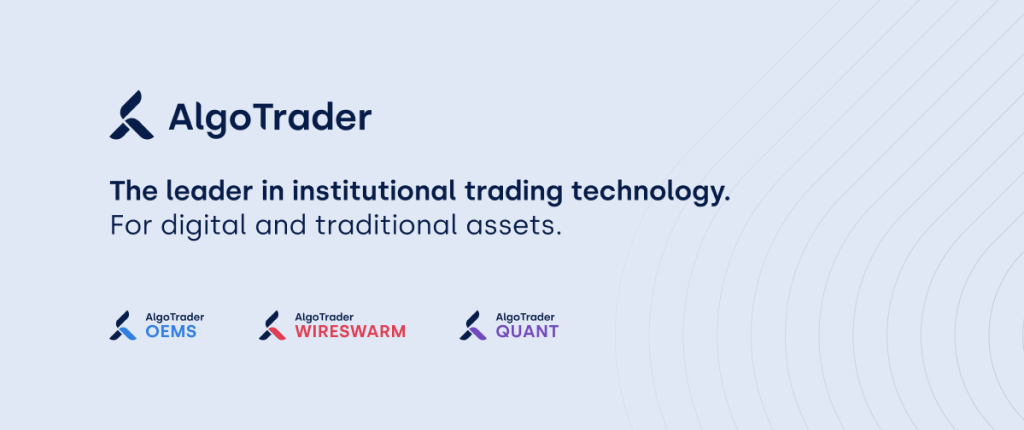 Wireswarm
With the increase in client interest in crypto and digital trading, banks need to go one step further and integrate market-wide connectivity to offer the best service to their clients. Wireswarm is a crypto and digital asset trading service for banks with direct market access, seamless custody and core banking integration. With the help of Wireswarm, AlgoTrader supports banks by providing them with digital market data and assisting them in maximizing profit margins with direct trades at low-free exchange rates. Moreover, Wireswarm supplies banks with full trade lifecycle automation and seamless custody integration.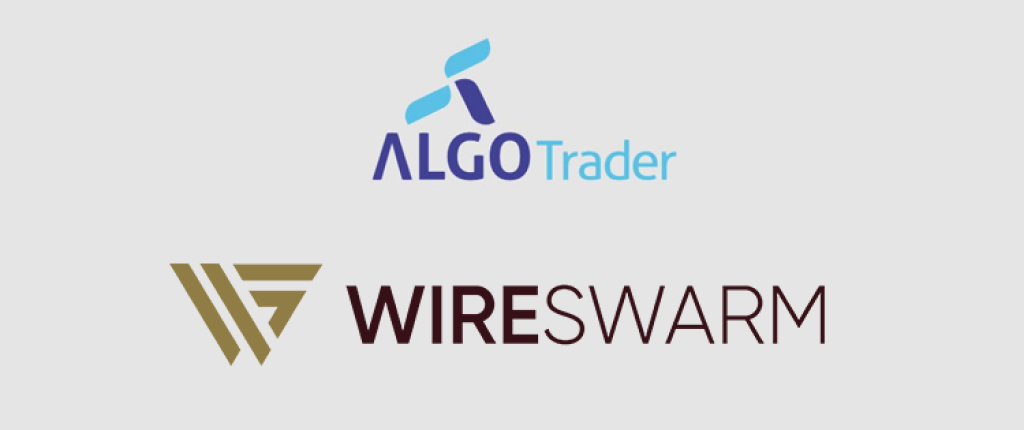 On top of all this, AlgoTrader provides optimized liquidity management that reduces the amount of capital needed to refund trades and exchanges. Not only that, but it also does an excellent job at fine-tuning the trade funding process while also minimizing counterparty risk. With Smart Order Routing (SOR), Wireswarm ensures the best execution and the lowest risk possible at any exchange.
Gain access to more than 100 000 instruments and 30 exchanges, brokers and OTC desks with Wireswarm that raises your company's trading success rate with algorithmic trading technology by always finding the right counterplay.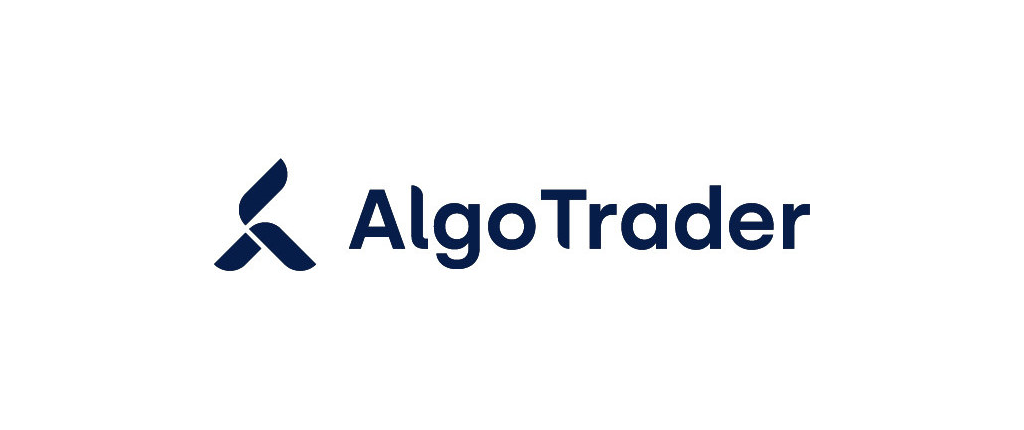 AT OEMS
OEMS bridges the gap between traditional and digital assets by using a white-glove approach to digital asset management. OEMS offers complete and immediate control over all your assets across many accounts and provides the user with accurate and timely decision support that ensures the best execution among a myriad of choices is made. OEMS walks you through 2 stages of trading: Pre-Trade and Trade & Post-Trade.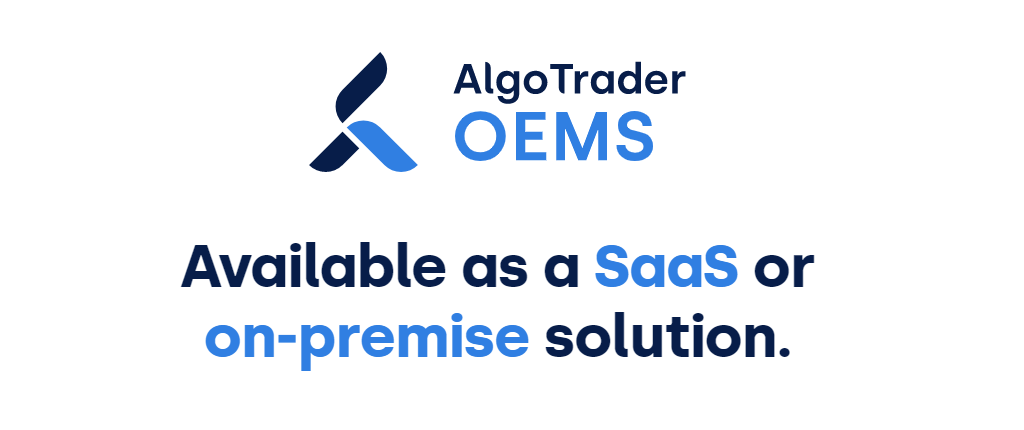 Pre-Trade
Pre-Trade includes portfolio and position management, where you can manage your accounts, review performance and make effective investments.
Order Entry allows you to either automatically generate orders or manage them yourself. The automated order generation uses AT QUANT, which is another AlgoTrader product, or if you wish to choose a different signal provider, it lets you choose among any of the third-party signal generation services.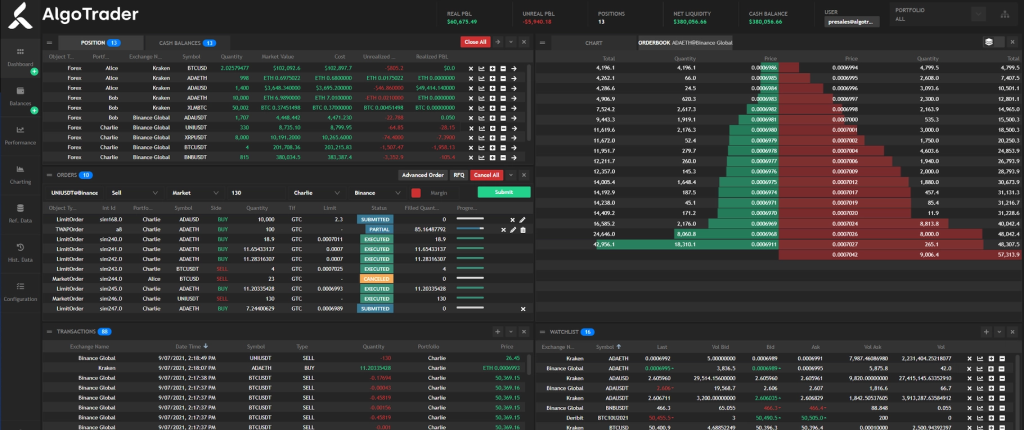 Integrated Trading Venue Selection provides you with the opportunity to seamlessly connect and trade within any of the preferred liquidity venues. Even more, you can dissect your trades into smaller child orders and additionally execute them between different venues.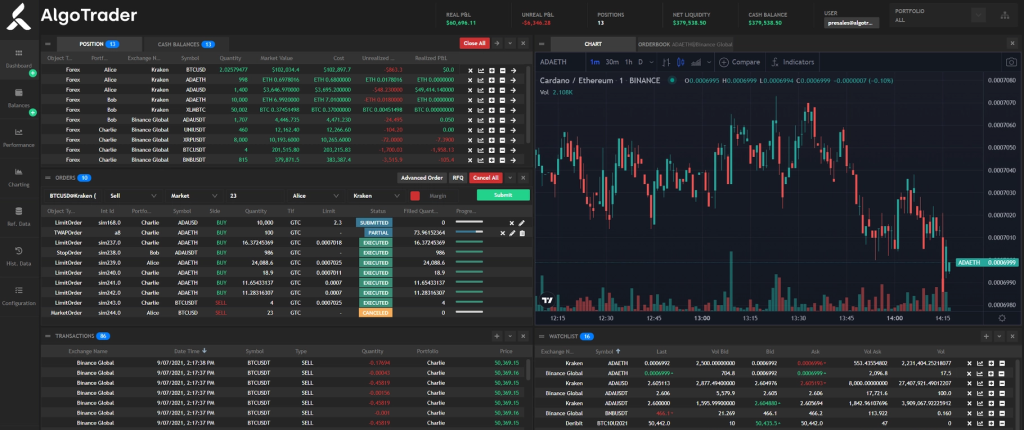 Another feature included in this stage is Order Parametrization which supports various trading options such as Multiple order types from simple to advanced, Time-in-force options, Smart Order Routing, and Market-leading execution algorithms. And last but not least, AT OEMS includes seamlessly integrated risk and compliance management checks.
Trade & Post-Trade
Within this stage, you can freely monitor the completion rate of your order across all your accounts and amend or cancel in-flight orders. This also includes active management and tracking of all assets held on either on-exchange or off-exchange wallet locations, as well as instant off-chain trade funding, which allows you to move your funds at a moment's notice to the off-exchange wallet location to ensure that any and all counterparty risks are eliminated.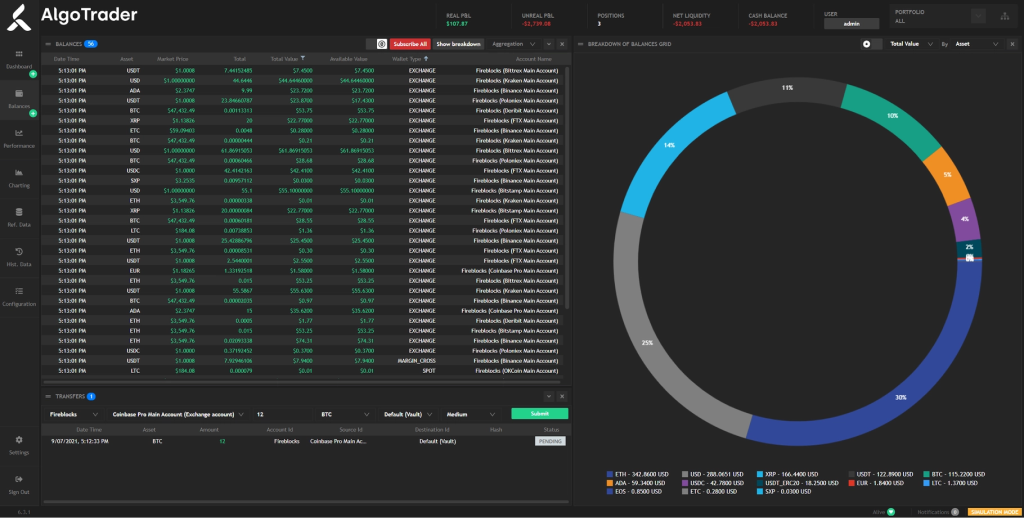 AT QUANT (End-to-end Quantitative Trading Technology)
AT QUANT is a trading platform unlike any other. The difference lies in the vision that AlgoTrager has implemented within this solution. This trading platform supports both crypto and traditional assets and has automated trading for both making it easy to systematically order generated trades and algorithmic executions. With a single platform license, you benefit from a limitless amount of advanced tools. Moreover, it ensures minimized integration risks with the support of the state-of-the-art technology components like ActiveMQ, Docker Containers and many others.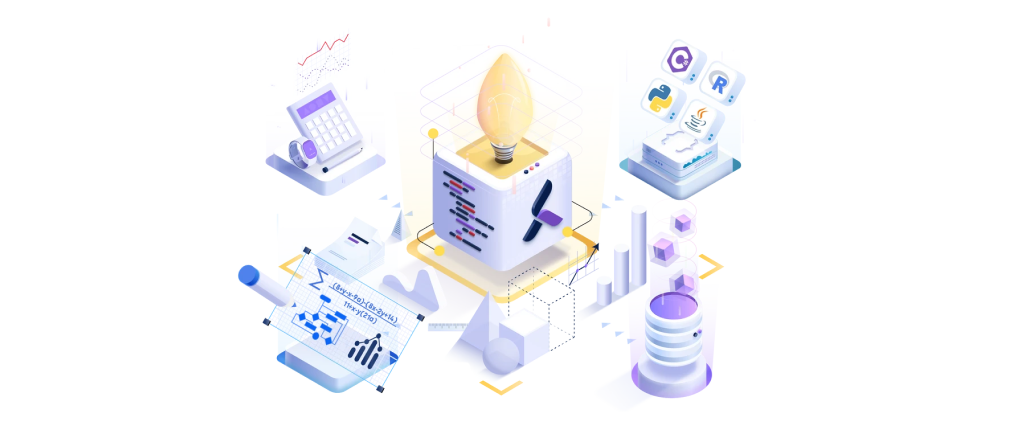 Quant strategies from scratch
Your team of programmers and software developers can easily create a systematic trade strategy minimizing the time-to-market ratio. As well as ensure the best trades happen the fastest.
Data Sources
AT QUANT supports all and any third-party trade signals providers that support your trade decisions. Moreover, you can integrate your own trade history and market data within the software to specifically circle in on the trades your company wants to make.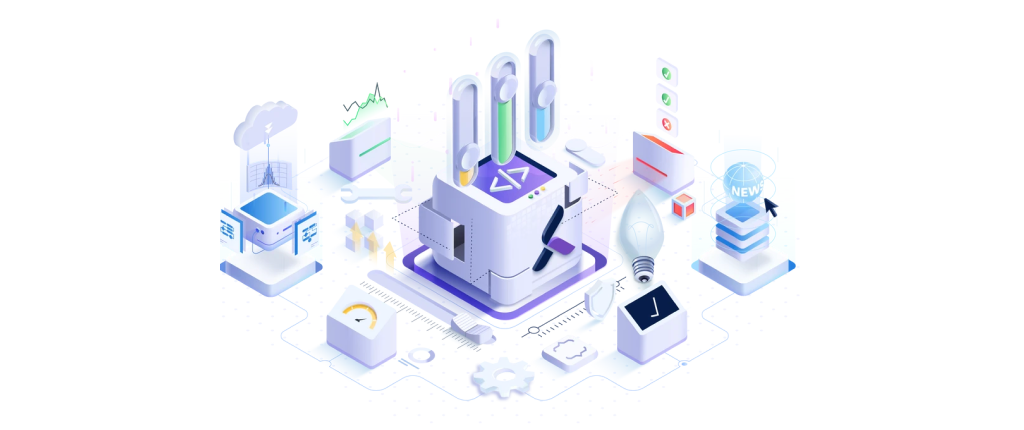 Accessibility
This AlgoTraders solution supports most if not all programming languages that your development team might use, minimizing the costs of educating employees.
Quantitative Trading Strategy Validation
Extensively test and examine your quantitative trading strategy by running multiple at the same time as opposed to historical or even live market data available.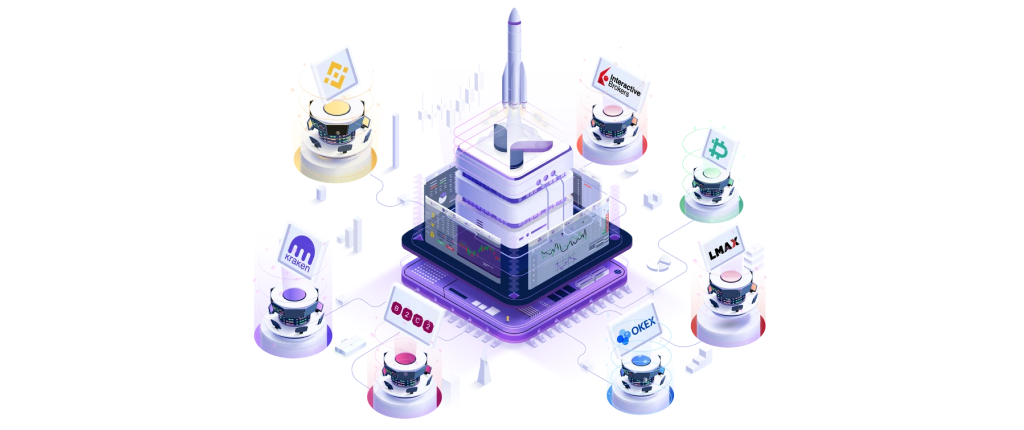 Unified codebase
AlgoTraders' backtesting framework allows your team of programmers to write code in the same language for both backtesting and live trading. This once again minimizes the costs of teaching employees a new coding language while also minimizing errors when moving from testing to actual trading.
Algorithmic trading improvement
AT QUANT makes suggestions and provides your programmers with data on how and when you should adjust your trading strategy to yield the best success ratio, maximize gains and minimize miscellaneous expenses.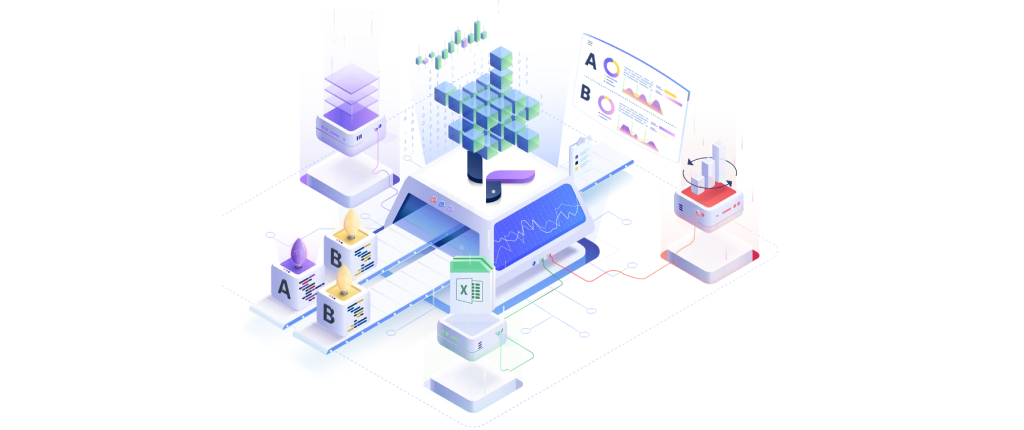 Use existing quantitative trading strategies
Migrate your own or someone else's preexisting codes using services like RESTful or WebSocket API. Once again, any of these codes can be written in any programming language.
Smart Order Routing
SOR is an advanced automated trading system that suggests and analyzes decisions that provide for the most consistent achievable execution across any trading venue.
Advantages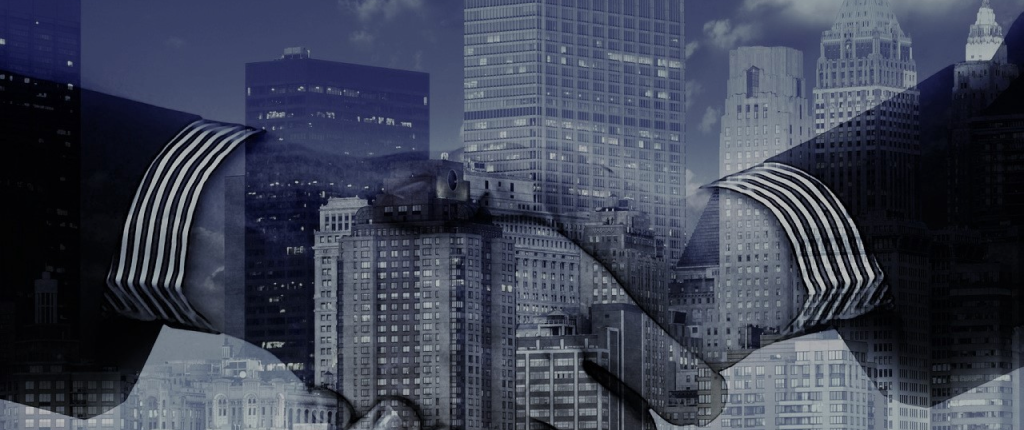 Market data signals, easily adjustable algorithmic trading systems, automated orders and trade executions, market-leading solution useful for any company, friendly user interface and support for many programming languages, multiple asset classes, forex brokers support, automated optimization tools, seamlessly implemented and simultaneous examination of quantitative trading systems, installation and deployment.
Clients: quantitative hedge funds, crypto hedge funds, investment banks, crypto & digital asset banks, crypto market makers & OTC desks, asset & wealth managers, prop trading firms, family offices.
Support: Business hours
Team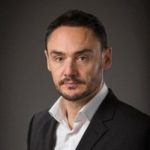 Andy Flury
Founder and CEO at AlgoTrader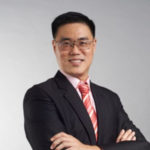 Roy Tan
Director at AlgoTrader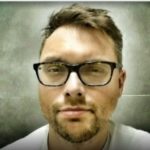 Bartosz Wójcik
CTO at AlgoTrader