Headquarters
Overview
ActTrader offers a turnkey online trading solution with full support and various useful features. It brings the accessibility of trading to the new level by offering advanced solutions that are customizable and user-friendly.
Tradable assets: Spot Forex, forwards and futures, ETFs, Forex options, and CFDs
Key products: ActTrader ™; ActWebTrader ™; ActVAT ™; ActPhone ™; ActPad ™; ActDroid ™; FXApps ™; ActBinary ™.
Regulated by: NFA and FSA
Advantages
Demo version, platforms are modular, allowing flexible customization of the desired business model, one-click trading right from the charts, back-tests,  access to 30 liquidity providers, platforms available in 15 languages.
Clients: Banks, Hedge Funds, Introducing Brokers, Individual Traders, and Investors.
Support: 24/7
Team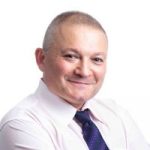 Ilya Sorokin
Chief Executive Officer