Headquarters
Overview
ActivTrades Corp is specialized in online trading across various forex and CFD markets. It is an experienced CFD and forex broker that provides financial solutions for the foreign exchange market. It also offers contracts for difference and spread betting.
Tradable Assets: Indices, Commodities, Stocks, Futures, Currencies
Trading tools: Smart Forecast, SmartOrder2, Smart Lines, Smart Patter.
Not available for: the US and Canada
Regulated by: Financial Conduct Authority
Review
Most beginner traders, who have just started trading, are currently looking for a reliable CFD Broker. It should offer not only currency pairs but also the best help and support they can get from a company. Our industry experts with over 10 years of experience in trading have prepared this ActivTrades review. In this review, we will discuss what it means to trade with ActivTrades and if it's a suitable broker and market maker. Why is it one of the most reliable brokers in the trading industry?

ActivTrades Corp is an independent global online broker. The company was founded in 2001 in Switzerland. Now, a small brokerage house has grown into a global brokerage firm with over 450 CFDs in Forex, Indices, Commodities, Finance, Stocks, ETFs, and Spread Betting.
In 2005 the company showed rapid growth in Europe and became a market leader in Germany, Italy, South East Asia, France, South America, and Australia.
This was the motivation for moving its headquarters to London, which is the financial center of the world. ActivTrades also expends influence on the Middle East. Today, it serves an office in Dubai.
The brand's continued growth was highlighted by the Sunday Times Fast Track 100 where the company was named the 90th fastest growing company in the UK in 2017. The company has also received such awards as ADVFN International Financial Awards: "Best Online Trading Services", Agence IAT Grand Prize Excellence: "Best Customer Support", Le Fonti: "Best Forex Broker", and many others.
The company offers a range of advanced financial products and services with competitive spreads such as 0,5. pips for EUR/USD and 35 pips for gold and the use of MetaTrader 4 and MetaTrader 5.
The company offers a lot of benefits to ActivTrades traders. It is committed to providing exceptional support to its clients, providing the best and fastest market execution, and offering training materials to help beginners.
ActivTrades Corp is also ready to provide its professional clients and new traders with the safest environment in which to store their funds. It continues to innovate and meet the growing needs of the market.
ActivTrades Regulation and Licensing
There are a lot of scammers on the internet nowadays. Unfortunately, the aim of most of them is to cheat people who are interested in online trading. Not to become a victim of scammers, you need to know everything about the broker.
Financial Conduct Authority FCA
The Financial Conduct Authority (FCA) regulates and supervises ActivTrades. This is a confirmation that the company meets certain criteria and can be a trusted broker.
ActivTrades is authorized and regulated by the highest regulatory body. It means that the active traders will be protected with things like reimbursement schemes. If the broker becomes insolvent, the regulator will refund the client's investment.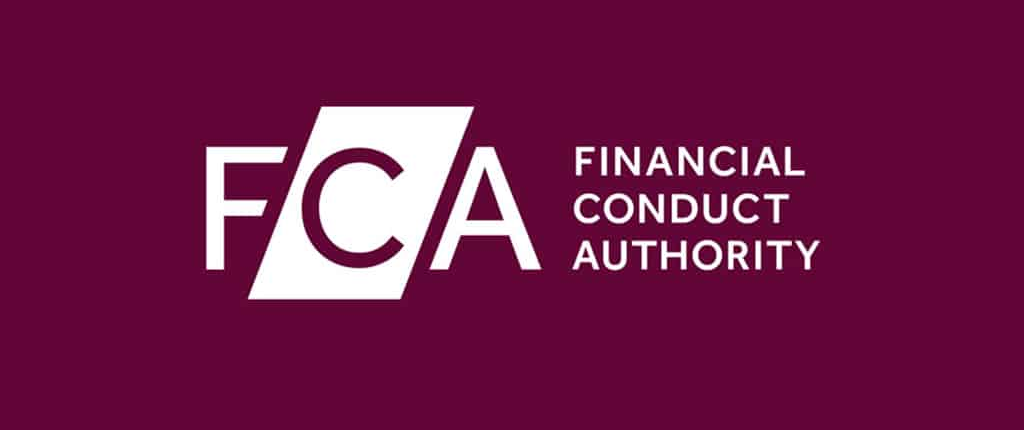 Negative Balance Protection
The main goal of ActivTrades is the financial security of the client. It is important for the company to put the interests of its client first and make sure that the client's balance does not become negative.
The company offers a Balance Protection Policy. It will credit a client's account with a zero balance if the account becomes negative as a result of trading activities. This feature also applies to multiple accounts. Client funds are held in a separate client account, called segregated accounts.
Financial Services Compensation Scheme
ActivTrades PLC is a member of the Financial Services Compensation Scheme (FSCS). The broker fully implements Enhanced Client Money Segregation, Client Fair Treatment (TCF), and ICCAP.
As a member of the FSCS, it covers, in the unlikely event of default by the broker, 100% of the first £85,000 deposited by the client. In addition, the brand has additional insurance to protect customers for up to £1,000,000.
ActivTrades clients can take advantage of this additional protection. Above the FSCS threshold of up to £1,000,000 per client, through Excess of FSCS insurance.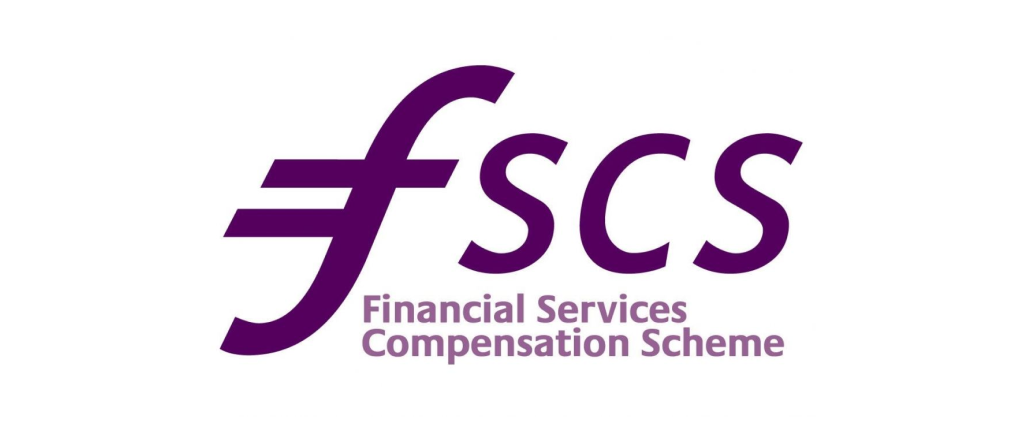 ActivTrades Broker Trading Costs
Trading costs are very important features of forex and CFD brokers. These conditions determine how much funds the trader or investor will spend on trading activity. High trading costs and securities commissions increase the expenditures on online trading, and when combined with trading losses, they make one's trading budget decrease.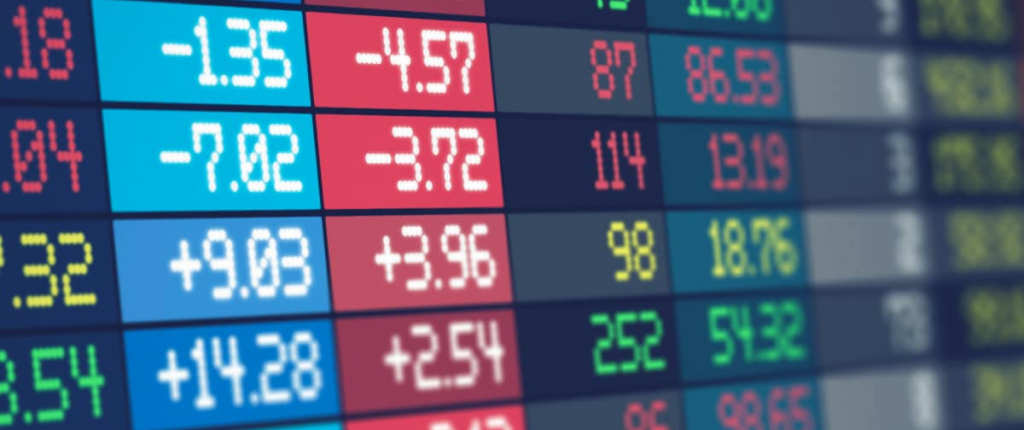 Types of Trading Costs
First of all, we have to get familiar with the basic notions related to trading costs, which are usually divided into two types:
Trading fees – money you pay during the trading process, which includes spreads, commissions, etc.
Non-trading fees – money charged for the activities that aren't related to trading itself. Usually, the online brokerage platforms charge additional deposit and withdrawal fees. They also apply it being inactive for a pre-determined period of time.
ActivTrades Review: Trading Fees
How are ActivTrades Trading Fees Estimated?
Broker fees charged by the trading broker for forex and CFD trading are different. In general, we might consider them low compared to other popular CFD brokers. We estimated the fees charged for holding the most popular position for the one-week period.
The broker offers access to many financial markets. So we decided to estimate fees for the most widely-traded financial instruments.
CFD trading fees
Here, we estimated the fees charged for holding stock index CFDs and stock CFDs. Four financial instruments were chosen for our research:
S&P 500 index CFD
Europe 50 index CFD
Apple CFD
Vodafone CFD
Fees for trading CFDs vary from $0.7 to $5.5 for the long position held for a week.
Forex Fees
When we estimate ActivTrades fees for forex trading, we have to take forex spreads into account. ActivTrades offers low spreads for major currency pairs. For the EUR/USD pair, it might fall as low as 0.5 pips. For other major pairs, spreads don't exceed 3 pips – they vary from 0.80 pips for GBP/USD pair to 2.80 pips for GBP/CAD.
Spreads for minors on forex trading are higher, but the average conditions might reach up to the mark of 3 pips. The average spread for the GDP/NZD might go as high as 9.91 pips.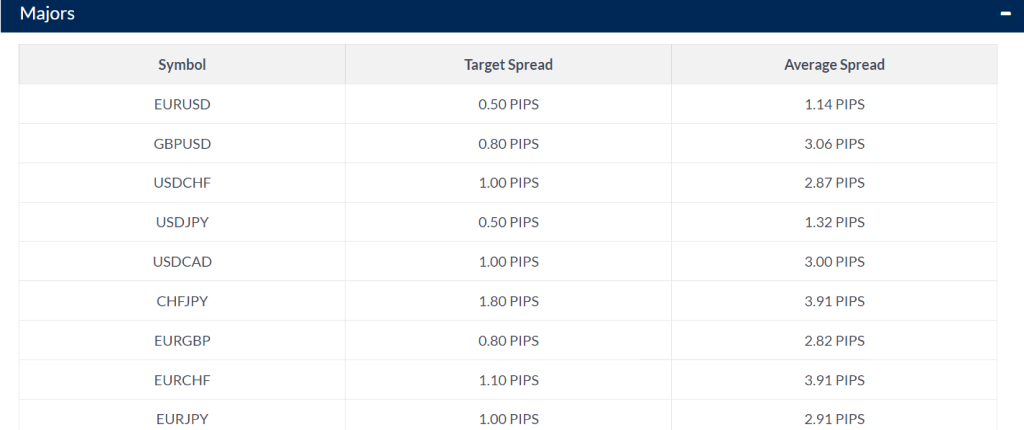 Despite high spreads for minors, we estimate major currency pairs. Compared to other CFD and forex brokers, they are low, which means fees for trading forex are low as well.
Non-trading Fees
Non-trading fees include account fees, annual/monthly fees, deposit & withdrawal fees, and inactivity fees.
If we estimate the transaction value, we have to consider different means of execution. When clients fund their accounts by means of bank transfers or alternative payment services, they aren't charged fees.
But the 1.5% deposit commissions are paid when depositing accounts via credit card. Withdrawing through credit/debit cards and payment services is free, but when a bank transfer is applied, the user has to pay a 9GBP withdrawal fee.
The broker doesn't have account fees, but there is an inactivity fee.
Trading Account Review
Trading Account Opening Process
When it comes to the trading account opening process, modern users pay a lot of attention to convenient navigation. The speed of request execution also matters. From this point of view, ActivTrades deserves our praise because it provides beginning traders convenience. It's an online broker, and every user can quickly open an individual account in a few minutes.
Thanks to the complete digitalization of the process, users can verify the ActivTrades account in a day or shorter. The high speed of the verification process also highlights the quality of the broker's services provided.
In order to open an account, the user has to make a minimum deposit. The account minimum on ActivTrades starts from $500, or equivalent, in the chosen account currency.
When signing up, users are required to provide some basic information about themselves. They should provide info about their trading experience, data about income and employment, etc. The identity is verified by providing ID documents, and the verification process doesn't take longer than a day.
When creating a personal account, the trader is also asked to choose the trading platform and define the base currency.
Account Types
Basically, the variety of trading conditions and the diversification of accounts for trading make ActivTrades suitable for different clients. The following account types are available:
free demo accounts – for registered traders aiming to sample conditions and the platforms before making deals in real cash;
individual or retail investor accounts;
institutional account – a professional account that might be operated by a legal entity or an international business company registered in a proper way.
Islamic account – accounts that have no swaps.
Brokers Operation Review: Deposits and Withdrawals

ActivTrades accepts various payment services. It provides clients with the possibility to fund their accounts and receive money when making profits from trading. The processing of financial operations is impossible without making requests at Personal Area.
Financial operations can be executed in four basic available currencies: EUR, USD, GBP, and CHF.
Each available payment method executes operations in accordance with specific peculiarities. The fees were already mentioned above, so here we are going to describe other features of depositing and withdrawing funds.
Peculiarities of Making Deposits
The minimum deposit to start trading with this broker is $500.
bank transfer – executed on the same working day; the process corresponds to the individual conditions of the users' bank account;
Neteller/Skrill/Sofort/PayPal – executed within 30 minutes; the process is conducted online;
credit/debit card – executed within 30 minutes; the process is conducted online.
Peculiarities of Making Withdrawals
Although the broker has the minimum deposit required, it doesn't impose limitations in terms of the minimum amount when clients want to withdraw money. The operations are executed online on the same working day if requested by 12:30. Withdrawals are made via the same methods as deposits.
Sofort and PayPal are available for clients under ActivTrades Plc and ActivTrades Europe SA clients.
ActivTrades Review: Trading Platforms
ActivTrades clients can make deals via three types of trading platforms – Web, Mobile, and Desktop classic trading platforms.
Web-based Trading Platform

The browser-based trading platform of the broker is called ActivTrader. It's available online and doesn't require any downloads or installation on your computer or laptop. This is a multilingual trading instrument, which makes the platform very customizable for traders and investors from different countries.
Advantages of ActivTrader
Despite its multilingual nature, ActivTrader cannot be considered highly customizable. The platform doesn't allow changing and moving some features. However, it has a very advanced search engine. Traders can navigate not only by names of assets but by categories as well.
On the ActivTrader trading platform, users have access to Market orders, Limit orders, and Stop orders.
ActivTrader also has a user-friendly portfolio that provides clients with all the account information. It displays fee reports, the history of the commissions, the account holder information, and portfolio performance.
Disadvantages of ActivTrader
The biggest disadvantage of the Web platform is the absence of price and major news alerts. Notifications only can notify users about the execution of orders and requests.
This drawback makes this platform a very inconvenient option for price alert trading. This development simply doesn't provide the functionality to message its users about the price changes.
Mobile Trading Platform
Users, who want to have access to their trading accounts all the time, are enabled with the possibility to access them via mobile devices. The mobile platform offers the same functional features and has the same interface.
Basically, it's an ActivTrader version optimized for a mobile gadget. The only disadvantage is related to the safety measure. Unlike the web-based platform, the mobile terminal doesn't have two step-login.
It is important to mention that the terminal for mobile devices also has a significant advantage over the web trader. It offers the feature of price alerts. So the only significant disadvantage is the login.
MetaTrader 4 & MetaTrader 5
Many other brokers develop their own desktop trading platforms. That's not the case with ActivTrades. This broker applies the most popular trading platforms – MetaTrader 4 and MetaTrader 5, which are available to traders from many countries. That's why they are multilingual. The customizability of the terminals is also great because the functionality is quite extensive.
Unlike ActivTrader, MetaTrader 4 and MetaTrader 5 feature price alerts and notifications. MetaTrader 4 also has trading robots. Clients can set any convenient form they like – from emails to push messages. The settings are very-user friendly.
These trading terminals have two significant disadvantages:
Design – the interface of the platforms seems to be outdated. Terminals, developed by modern software providers, look better and, therefore, it's more convenient to navigate through them;
One-step authentication – for users of these platforms, only one-step login is available. It might cause concerns related to security.
Tools

Clients of ActivTrades PLC can utilize different trading tools to boost the efficiency of the trading process. On the official website of the company, clients can find complete descriptions and handbooks for these state-of-the-art solutions:
SmartOrder 2
SmartLines
SmartCalculator
SmartTemplate
SmartForecast
SmartPattern
Pivot Points Indicator
Tools for Research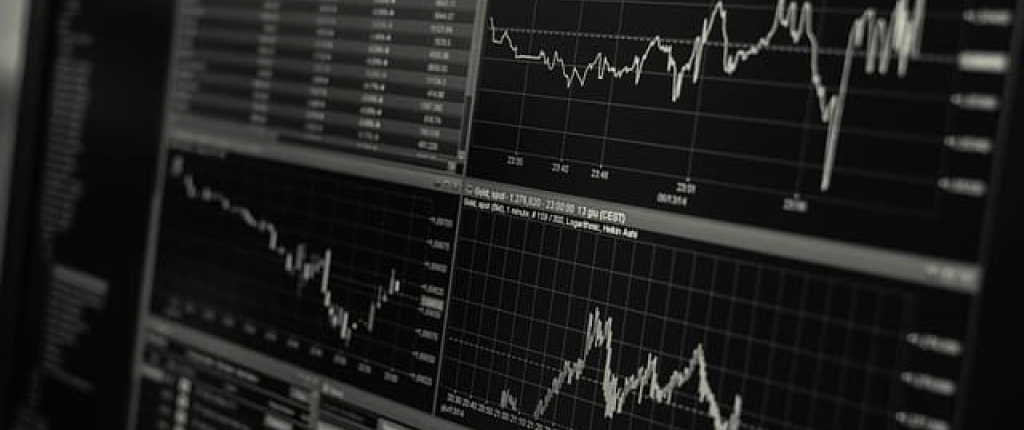 Except for smart trading solutions, ActivTrades provides top-notch research tools. They are vital to making deep analyses of what is happening to the markets and assets.
Charting
ActivTrades offers good charting, but it is difficult to say this charting is advanced. Charting of the broker lacks technical indicators. ActivTrades displays only 28 technical indicators, while the most robust trading platform may offer over 100 of them.
Automated Trading
ActivTrades is also a good option for automated trading. Such strategies might be applied thanks to the availability of Application Programming Interfaces. This solution connects screening software with a trading account.
Calendar
ActivTrades offers an economic calendar that helps users to stay tuned to the latest news in the financial sector. This calendar is very customizable – you can sort news and event by different characteristics. However, it's impossible to examine historical data via this calendar.
ActivTrades Review: Tradable Instruments
The selection of trading instruments available on ActivTrades is considered to be limited. In comparison, other big and successful forex brokers offer more because ActivTrades provides the possibility to trade only on the Forex market and Contracts for Difference.
Before you consider ActivTrades for speculating CFDs, you have to realize that these are complex instruments. You can start losing money rapidly. Trading stock CFDs or other available products from this category is a high-risk affair. This activity requires not only effective trading strategies and advanced trading skills but profitable conditions.
It is reported that 79% of retail investor accounts lose money when trading CFDs with this provider. If you don't consider forex trading but want to work with this broker, take some time to learn how CFDs work and how to make profits from these financial assets. If you are not a professional trader, but you start trading CFDs, you are running the risk of losing money rapidly. Remember that trading involves risk.
Forex Trading
ActivTrades offers access to the foreign exchange market for the minimum deposit paid. With this broker, clients can trade forex the total number of 48 currency pairs. This service includes the possibility to trade major currency pairs (15), 16 minor forex pairs, and 17 exotics.
In general, the portfolio of trading products of the Forex market is very extensive. In addition to currency pairs, traders can also invest in Gold and Silver. Other real commodities aren't listed by the broker. Any financial instrument can be accessed for free.
Trading CFDs
Stock CFDs
ActivTrades doesn't offer real stocks of international companies. However, clients can speculate on Stock CFDs. The number of assets is pretty extensive here compared to other forex and CFD brokers. The entire range includes 660 financial instruments.
ETF CFDs
Here you can trade 500 securities from various sectors, including Energy, Financial, Health Care, Industrial, Technology, Real Estate, and many others. ActivTrades also enables hedging for ETF trading, and you don't have to make a minimum deposit of $500 – ETF trading here is possible from $1.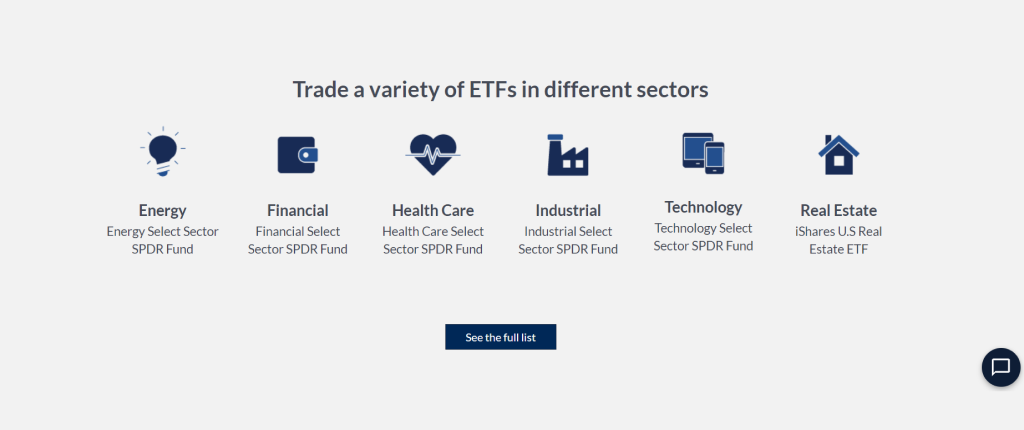 Stock Index CFDs
27 trading instruments are available on this market. The broker doesn't charge overnight fees for trading Stock Index CFDs and enables trading through the mobile trading terminal. The spreads in the S&P500 start from 0.23 points. The traders get both mini and micro-lots exposed.
Commodity CFDs
ActivTrades enables trading of the total number of 16 commodity CFDs. The average spread for these financial instruments varies somewhere between 0.0020 points and 5.09 points. The lowest spread might fall as low as 0.005 points on gas. The broker also provides a balance protection policy for trading commodity CFDs.
Cryptocurrencies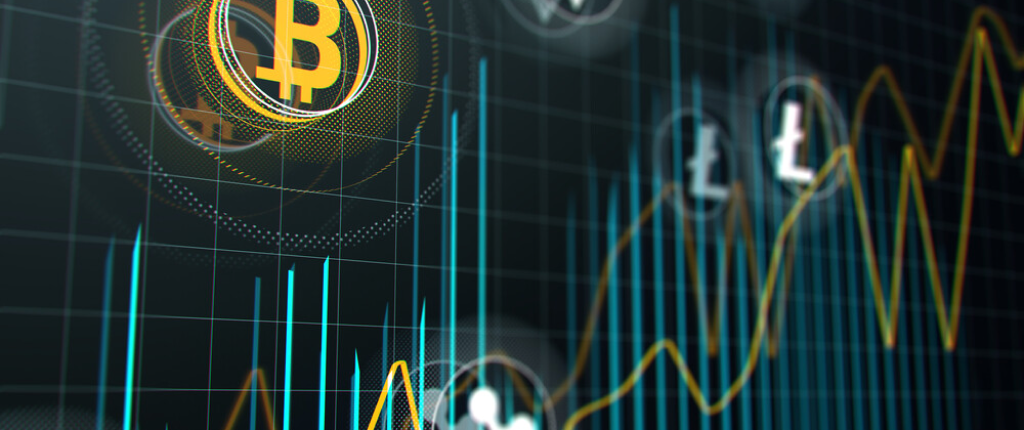 Traders can invest in digital currencies via CFDs. The broker provides commission-free trading for crypto traders. It also enables immediate withdrawals of crypto funds. The total number of instruments includes 11 crypto-based products:
BTCUSD
ETHUSD
LTCUSD
BCHUSD
DOTUSD
EOSUSD
LINKUSD
XLMUSD
NEOUSD
ADAUSD
DOGEUSD
All the listed cryptocurrencies are traded with the 1:10 maximum leverage.
Margin requirements per lot are placed only for BTCUSD, ETHUSD, LTCUSD, and BCHUSD. As for other listed instruments, margin requirements per lot amount to 0 USD. The highest Margin requirement per lot is set for BTCUSD – 3,959.96 USD.
The minimum trading volume for the majority of products is 0.01.
BTCUSD features the highest average spread among all the other crypto assets – 86.72 USD. The lowest average spread is common for DOGEUSD – 0.0020.
Crypto trading on ActivTrades isn't available 24/7. The broker has stated timeframes for all the products. Trading hours for crypto instruments are defined within the timeframe between 23:00 Sunday and 23:00 Friday.
Training for Beginner Traders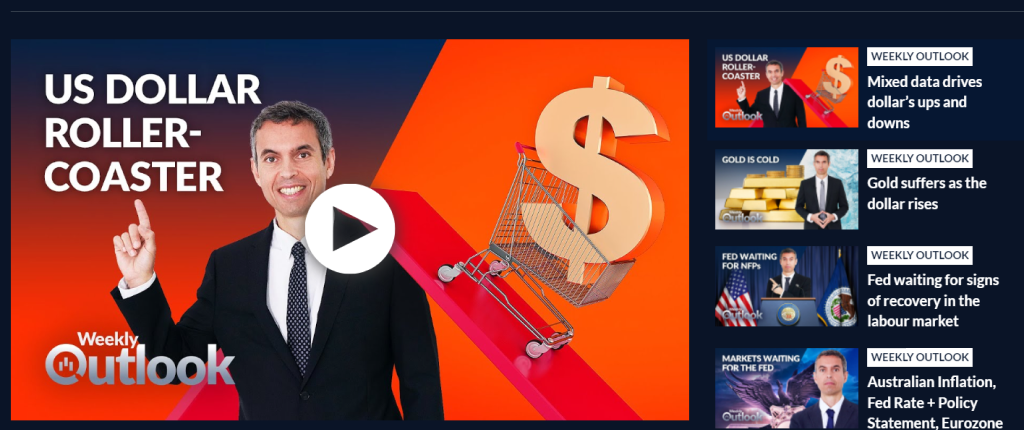 ActivTrades have no disadvantages in terms of providing trading educational content and training opportunities to new clients that do not have significant experience in the field of online trading. The broker offers a lot of useful and informative theoretical materials. This includes handbooks and guides to their tools for technical analysis.
Educational Materials
In order to make its new clients more aware of how trading works, ActivTrades provides free access to such educational materials as articles, tutorial videos, and general educational videos. They are devoted to specific topics.

Except for this, beginners are allowed to participate in different webinars and seminars held by broker's specialists. Such events help newbies to develop a lot of helpful skills, such as useful risk management features, general awareness of the financial markets, etc.
Clients can also access the professional glossary of trading terms. It has very advanced search functions. It's displayed on the website of the broker, so you don't even need to create an account to get familiar with it. Type a keyword and learn more about the term you are interested in.
Demo Account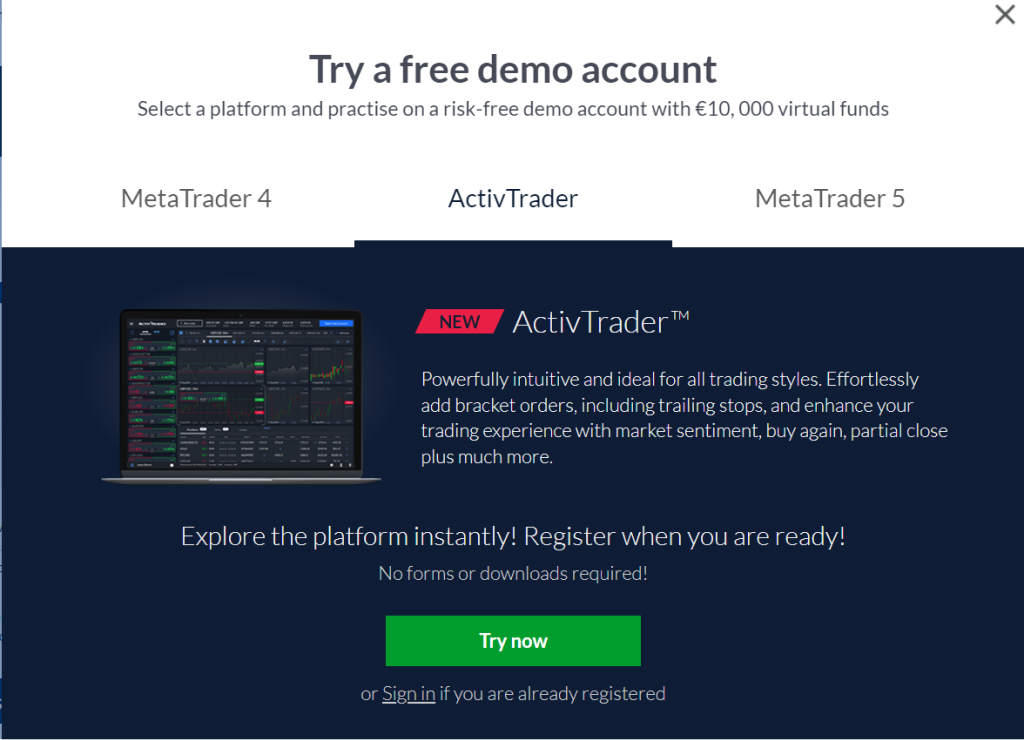 The best way to gain some valuable practical skills is to start a demo account. This is a type of account where users don't need to make real deposits to make deals. Client funds are completely digitalized, which means they are not real. Traders who sample trading via a demo account don't run the risk of losing money at all. This is a platform for practicing.
A demo account is the best option to test one's trading strategies without any potential drawbacks. It is also a way to get familiar with a new proprietary trading platform. General knowledge about any trading terminal isn't enough to understand how it works, how its search solutions function, how orders are placed there, etc.
This is especially common for original trading platforms such as ActivTrader. Test it to understand whether its interface and functional peculiarities suit your specific needs.
One on One Training
If you want to get a more personalized education than participating in group webinars, you may use one on one training opportunities. This is a special service that allows clients to get in touch with a broker's specialist.
Basically, this is an individual educational session during which the expert guides the client through all the necessary features of the trading platform. Having your personal coach when learning to trade is always a huge benefit for beginners. Actually, not many big brokers have such an education option.
Customer Support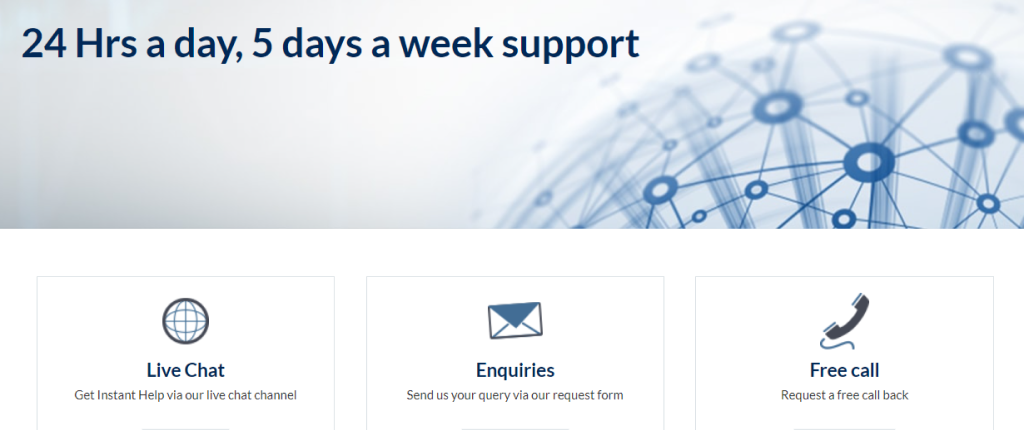 When working with online services, it's important to check out how the customer support of the specific company works. This will help new clients to avoid the most common pitfalls and resolve urgent issues if they occur.
ActivTrades is considered to provide high-quality customer support services. Although it doesn't work 24/7, the responses are usually provided within one working day or within 24 hours.
Channels of Communication
If you have some issues or questions to the broker, you can give your requests and ask your questions through email, live chat, or phone call. The notable feature of ActivTradeslive chat, which is reported by many users in their reviews, is that the support team provides really relevant answers within a short period of time.
It is also believed that the broker provides fast responses to phone calls. Similar to live chat, phone support gives extended answers and can help with solving very individual and specialized issues. In their testimonials about working with this broker, users admit that the phone support team members are always kind, helpful, and professional. The call is free.
Email answers are also quite prompt compared to many other providers. On its official website, the broker claims the readiness to provide answers to email enquires within an hour.
Reliability & Reputation
Above, we've already mentioned the regulation of the broker, the account insurance it provides, and the segregated bank account policy. The license from the Financial Conduct Authority is very serious proof that the company is completely legit.
Additionally, we have to consider its reputation. ActivTrades is a well-esteblished company. It has been operating for more than twenty years. Since the date of its foundation in 2001, it hasn't been noticed to be messed up in any serious financial scandal that could harm its international reputation. There are very few brokers that have the same story. Actually, there is no evidence to claim that ActivTrades isn't safe.
Despite all the benefits of the company in terms of legitimacy, there are a few aspects that might spark some concerns.
Firstly, the broker isn't listed on a stock exchange. Plus, it doesn't have any license from a reputable European bank.
On the whole, our verdict is that ActivTrades is a safe broker. It's regulated and transparent – you can receive a bank statement when withdrawing and get familiar with the official documents of the company and with the client agreement on the official website of the broker.
Promotion
ActivTrader's website introduces an affiliate program for its clients. According to the conditions of this program, every participant can get up to $1,350 per qualified client invested by the participant.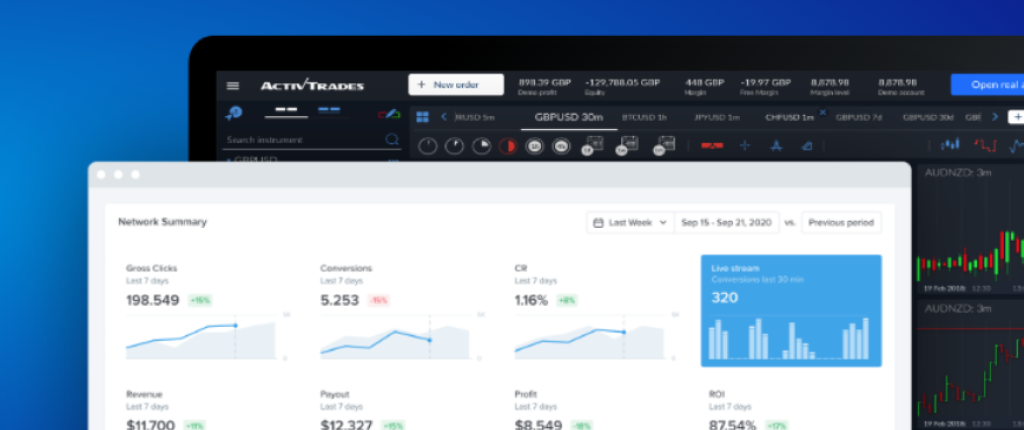 Qualified clients are participants who deposit the minimum amount in the trading platform and generate $40 in spreads revenues for ActivTrades within 180 days of placing the first trade.
Every new client invited by participants of the affiliate program is protected by the negative balance protection feature, and his or her funds are stored on segregated accounts.
What are the Benefits of Taking Part in this Affiliate Programme?
1. The possibility of cooperating with a reputable and regulated broker.
2. Regular payments are executed under the conditions of the program.
3. No limitations on commission.
4. No set-up costs.
5. The possibility of receiving professional recommendations and investment advice from a qualified account manager.
Pros & Cons
Pros
reliable broker regulation and negative account balance;
funds are safe on segregated bank accounts;
tight spreads on major currency pairs;
the ability to trade via different trading terminals, including web, mobile, and desktop platforms;
great research tools;
advanced learning opportunities;
trading signals.
Cons
high minimum deposit;
CFDs are complex instruments;
poor selection of real assets spoiling trading experience;
a high percentage of retail investor accounts that lose money when trading CFDs.
Conclusion

To sum it up, the ActivTrades broker is a good option in 2022. It's reliable and offers beneficial trading conditions for both beginners, experienced traders, conservative traders, and retail investors. Newbies can gain a lot of valuable experience and knowledge thanks to their education. Finally, the broker guarantees safety measures of the highest levels.
Advantages
Free demo account, low latency, deep liquidity, top-tier selection of data centers, Crypto CFDs, and platforms are available on Mac. PC, iOS, and Android, Multi-account manager, one-to-one training program, own prepaid master card, negative balance protection policy, individual and corporate accounts.
Clients: Institutional and individual clients
Support: 24/5 in 14 languages
Team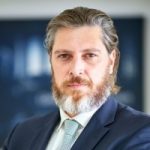 Alessandro Gho
Chief Executive Officer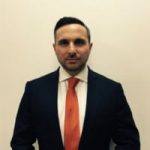 David Berg
Head Of Sales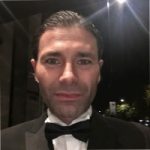 Alessio Falanga
Business Development Manager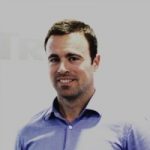 Anton Kolev
Deputy Managing Director